Here Are the Trader Joe's New Fall Products Worth Buying Under $5
We independently select these products—if you buy from one of our links, we may earn a commission. All prices were accurate at the time of publishing.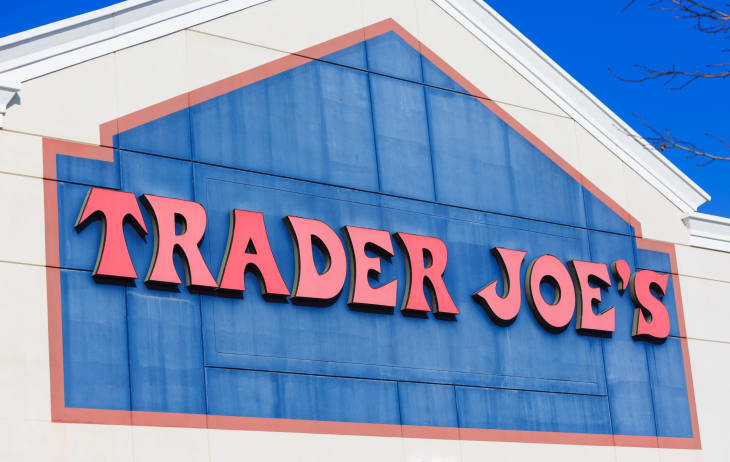 Fall is in the air, and nowhere is that more true than at Trader Joe's. The grocery chain is famous for its seasonal products, and luckily for us, they are already popping up in stores. I went to my nearest TJ's this weekend and got a good look for myself at all the autumnal items for home and body (we'll leave the ghost-shaped tortilla chips and fall harvest salsa reviews to Kitchn). Here's what I spotted, and—more importantly—what I bought.
Follow Topics for more like this
Follow for more stories like this
Foaming Apple Cider Hand Soap
While the big orange gourd might rule the season, one of my favorite scents is apple, and by extension, apple cider. My under-sink cabinet is currently fully stocked with hand soap, but I was still tempted.
I had never heard of a cinnamon whisk before, but it's essentially a small broom that's scented with cinnamon oil. It's meant for decoration (and fragrance) only, so please don't actually use it to whisk anything.
Same concept as the whisk, but larger. Probably not effective as a cleaning tool.
Honeycrisp Apple and Vanilla Pumpkin Candles
If my small apartment wasn't already overflowing with candles from my epic fall candle roundup (coming this week!), I would've bought both of these. I clearly love a fall-scented candle, and these would make great host gifts for any travel you have coming up.
Honeycrisp Apple Mini Scented Diffuser
For those who like scents without the flame, this diffuser will make your space smell like an orchard.
Ginger Ultra Moisturizing Hand Cream
Moving on to the items I purchased. The first one was this pumpkin body butter. It's a super thick concoction of shea butter, coconut oil, and pumpkin seed oil that smells more like the squash than its spice, which I'm into. I like to apply liberally at night and let it sink in while I'm sleeping.
Pumpkin Spice Biocellulose Face Mask
I'm a sheet mask evangelist, and I already love TJ's hydrating version, so I happily scooped up a couple of these seasonal options. If you're expecting to smell like a latte, you'll be disappointed, but I liked the subtle scent of clove and orange, and my skin felt soft and moisturized after.