Trader Joe's Ghoul Air Plants Are Back, and You'll Want All 5
We
independently
select these products—if you buy from one of our links, we may earn a commission. All prices were accurate at the time of publishing.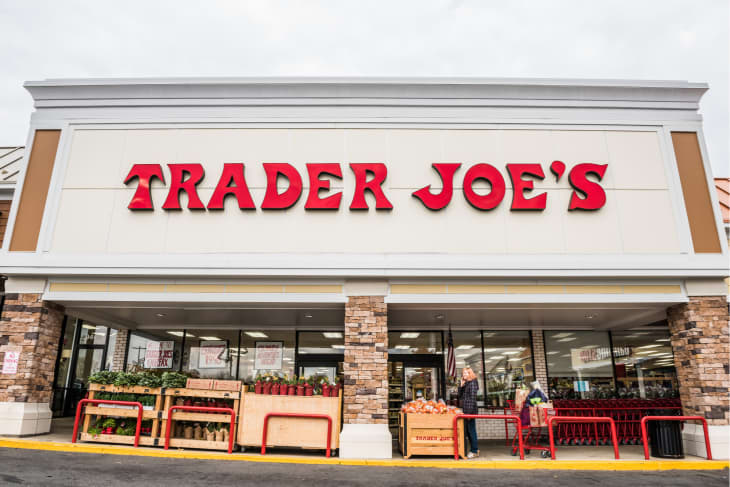 Another day, another tempting Trader Joe's offering. This time it's a spooky addition to your plant collection: The beloved grocery store just re-released their Curly Slim Tillandsia Ghouls for $5.99.
The Instagram account Trader Joe's Geek (@traderjoesgeek) recently highlighted the find in a September 20 post.
"SEASONAL Curly Slim Tillandsia Ghouls are back and here with 5 different looks," the caption reads. "Which ghoul is your favorite?"
The ghoul planters come in five different varieties, each of which features a ghoul face with Jack Skellington-esque stitched grins and big black eyes. They come in orange, black, and white, as well as two different sizes: a larger oval and a shorter, pumpkin-shaped planter.
"These are so cute!!" one commenter wrote on Trader Joe's Geek's Instagram post. "I had one of the white ones last year and no joke it lasted forever!!"
Tillandsias are more commonly known as air plants, which are famously easy to care for and ideal for both amateur plant parents and seasoned green thumbs alike. Although they don't necessarily need to be potted — yes, you can take them out of the ghoul planters once spooky season is over if you wish — they do still have care needs like any other plant. 
According to Better Homes & Gardens, aim to water your air plants about once a week, letting them soak submerged in the sink or a small jar for about half an hour. If they seem dry in between waterings, you can also mist them every other day.
For just $5.99, you can grab your favorite ghoul design and add a new air plant with a Halloween twist to your home.