You're In Luck: Trader Joe's Is Selling Shamrock Plants for Under $5
We
independently
select these products—if you buy from one of our links, we may earn a commission. All prices were accurate at the time of publishing.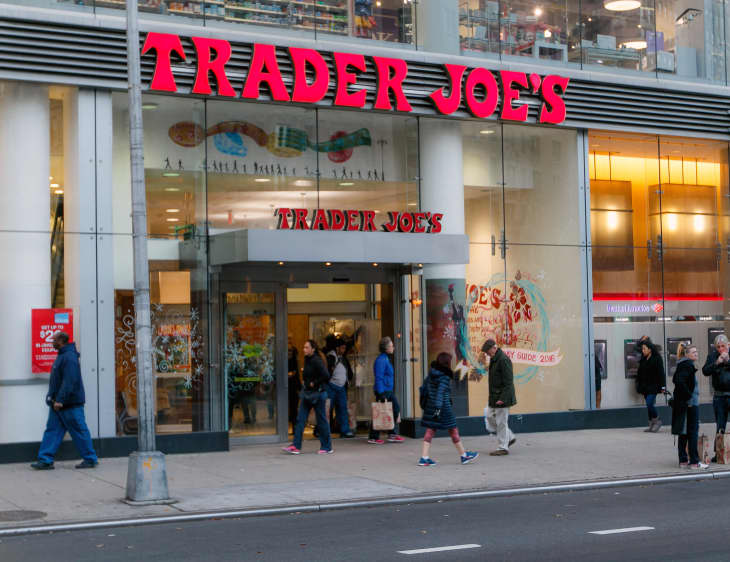 'Tis the season to wear green, boast your Irish pride (even if you're not Irish), and wish for a little more luck in the year ahead. And lucky for all of us, Trader Joe's is selling potted shamrocks (also called oxalis) for the St. Patrick's Day season.
According to several Trader Joe's shoppers, potted oxalis plants are being sold at Trader Joe's for just $4.99 — most of which feature the plant's adorable little white flowers that bloom throughout fall, winter, and spring.
Oxalis plants look like large clovers and actually move throughout the day. At night, the leaves of the shamrocks close up, and then when the sun comes out in the morning, they unfurl, ready to soak in the sunshine.
"Swipe to see this little prince last night! This is my first oxalis and I knew they were one of the moving plants but I had no idea!" Instagram user @ThriftyPlantSlut wrote. "Can't wait to watch him grow."
The shamrock is considered a good luck charm because when St. Patrick brought Christianity to Ireland, he plucked a shamrock (likely a white clover) from the ground to illustrate the Holy Trinity. He used the three heart-shaped leaves on the oxalis to show how the Father, Son, and Holy Spirit work in tandem.
When you stumble upon a four-leaf clover, then it's said that you'll be blessed with an extra serving of luck. And though they are rare, finding one in the wild is totally possible. About one in 10,000 clovers have four leaves.
These shamrock plants only need to be watered a few times a month when the soil of the plant completely dries out. And they'll become dormant come summer, so don't panic if it looks like your plant is keeling over. 
This St. Paddy's Day, your thumb can be just as green as your outfit.