This Couple's Legendary Reaction to a TV Show's Home Makeover Gone Wrong Is Cringey AF
We
independently
select these products—if you buy from one of our links, we may earn a commission. All prices were accurate at the time of publishing.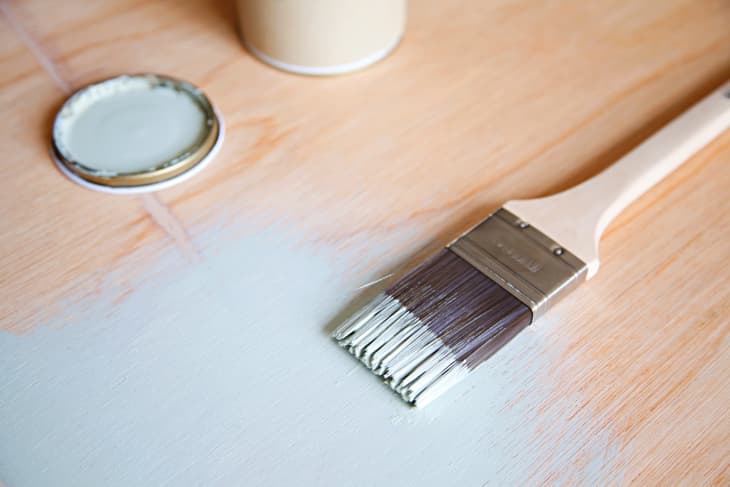 They said they wanted color, but it looks like the Geoghegans didn't quite know what they were getting into.
On BBC One's "Your Home in Their Hands," couples hand over their keys to a team of amateur interior designers, with "amateur" serving as the key word. And in a clip from episode 4 of the show, a couple finds out the hard way that someone else's taste can sometimes go horribly wrong. 
Host Celia Sawyer first unveils the living room to the couple, who seem quite pleased of the changes, despite the room's use of a gray lilac color everywhere including on the door and trims. 
"It's totally different," the husband remarks. "It's absolutely superb."
"It tis!" Echoes his wife, Rachel.
But things take a bit of the turn in the bedroom. Bright yellow wallpaper is covered in colorful, pink flowers, while a dangly crystal chandelier hangs above the bed, which had multicolored decorative balls wrapped around the frame. Furniture ranges from a large turquoise wardrobe to a lime green nightstand, and there's even two large electronic arrows pointing to the bed. 
The looks on the Geoghegan's faces tells the truth about the room, though it's clear Rachel is attempting to be nice about the nightmare changes.
 "I like the bed and the wardrobes," Rachel squeaks out. "I like the theme of it."
But her husband is a bit less fond of the changes.
"Nah, it's too much. For me it's too busy. I wouldn't have done anything like it. I don't like it. You're supposed to be able to go to sleep in a bedroom, and it's like a kids play area," he admits. "I think it looks horrendous. It doesn't look anything like your bedroom. Sorry it's a big thumbs down for me."
"If Rachel likes it, can you keep it the same?" Sawyer asks. 
"Not for long," he replies.
When asked by Sawyer what message he has for the designer, the husband answers with a quick request: "Don't touch the other room."
"We took a chance when we handed the keys over. It might grow on you," Rachel tells her husband. 
"Fungus grows. That's horrible," he replied. 
Clearly, Reddit users had a few feelings about the clip, which has skyrocketed in popularity on the social media site, and they were less enthused about the gray living room than the homeowners. 
"Like damn accent colors are interior design 101," says user blind_squash.
"That looks like the shade of gray you get when you mix a bunch of old paint together… They sell that stuff in Canada for 5 bucks a can," says Caper_Cake.
"Hell, at least use a couple different shades of gray to make it look good," said user Nords. "It reminded me of a 1400s prison." 
No word on how fast the Geoghegans changed it back to their previous style, but we're guessing it was pretty quick.