5 Shows To Stream If You Miss 'Sex and the City'
We independently select these products—if you buy from one of our links, we may earn a commission. All prices were accurate at the time of publishing.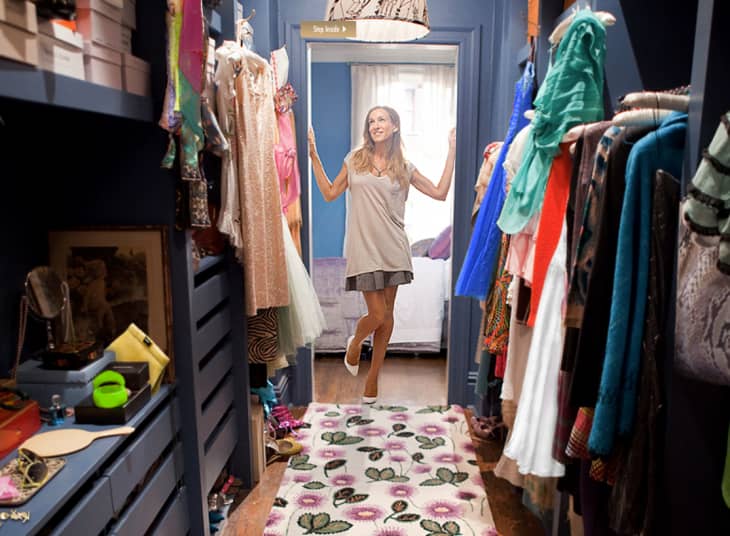 No doubt that during this time of uncertainty, you're turning back to old favorites—comfort TV heals all, even if only for thirty minutes. This means that you might find yourself back in Carrie Bradshaw's orbit, devouring as much "Sex and the City" as possible. But what happens when you finish that rewatch and you're still craving some quality television about women just trying to live their best dang lives in the midst of, you know, society? Here are a few recommendations for shows that might fit the bill.
Issa Rae's HBO comedy, which is currently airing season four, yes, deals a lot with Rae's fictional counterpart Issa Dee's sometimes sexy, sometimes awkward as hell love life and the men who come in and out of her world. Yes, it deals a lot with Issa trying to figure out her life career-wise. But, like "Sex and the City," the heart of this show is Issa's relationship with her best friend Molly (Yvonne Orji) and their group of girlfriends. Issa and Molly are the real "Insecure" love story.
Streaming on HBO Go, HBO Now
Freeform's dramedy "The Bold Type," about three young women—Jane (Katie Stevens), the writer, Kat (Aisha Dee), the social media guru, and Sutton (Meghann Fahy), the fashion assistant—working at a fashion magazine in New York City feels like a direct descendant of "SATC." Their friendship is paramount, their relationships run the gamut from great loves to intense flings, and what "SATC" did for the Rabbit, "The Bold Type" might do for pegging.
Streaming on Freeform and Hulu
In this Hulu original, Aidy Bryant's Annie is a journalist in Portland with some body hang-ups and confidence issues, who after a series of events, decides she's not going to take things quietly anymore. In the two seasons available now, Annie is trying to figure out who she is, what she wants, and how to get it. This, of course, includes some disastrous relationships, interesting mother-daughter dynamics, and a push-and-pull friendship with her roommate, Fran (Lolly Adefope). It is a delight.
Streaming on Hulu
Yes, I have recommended Sutton Foster and Hilary Duff's TV Land rom-com "Younger" before, but it's a show about female friends hopping in and out of hot relationships, with sometimes cringey shenanigans, doing their best in New York City, while wearing outfits that at the very least, you'll want to discuss. How could I not recommend it again for the "SATC" crowd?
Streaming on Hulu
Sure, NBC's "Good Girls" has a completely (completely!) different tone and its premise— three suburban moms in need of cash rob a supermarket and get pulled into a life they never imagined—is worlds away from "Sex and the City," but you should still give it a go. At its core, it's still about women supporting each other (in this case, sisters Beth (Christina Hendricks) and Annie (Mae Whitman) and their friend Ruby (Retta)), and not for nothing, but when it's not tugging on your heartstrings, it's a real hoot. 
Streaming on NBC and Netflix