TV Shows to Watch While You Wait for the Next Season of "Virgin River"
We
independently
select these products—if you buy from one of our links, we may earn a commission. All prices were accurate at the time of publishing.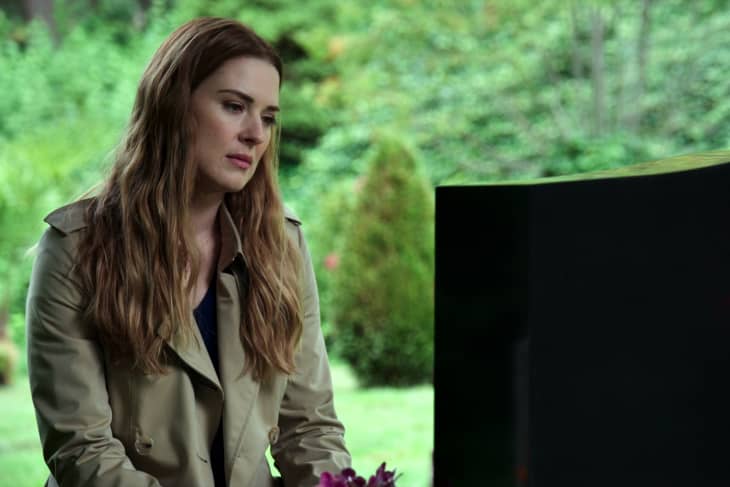 Netflix just announced it would be renewing its hit romance novel adaptation "Virgin River" for a fourth and fifth season. For those who've already devoured the soapy small town drama about a nurse practitioner who suffers more than one great tragedy and flees her life in Los Angeles to start over in, you guessed it, Virgin River, that's excellent news.

But since it's unknown exactly when season four will premiere (season three only just arrived in July, so there could be a wait!), there is some time to kill — why not kill it with a TV series or two that will remind you of all the things you love about "Virgin River"? Here are four that might just fit the bill. 
Think it's impossible to find another show about a person in the medical field who deals with their grief by moving to a small, remote town and learning to live and love again while assisting quirky and sometimes attractive townspeople with their health problems? Well, you're wrong. Instead of spending time in Virgin River, Calif., head over to Everwood, Colo. Instead of following the drama of nurse practitioner Mel Monroe (Alexandra Breckenridge), meet neurosurgeon-turned-general-practitioner Andy Brown (Treat Williams), his angsty teenage son Ephram (Gregory Smith), and precocious daughter Delia (Vivien Cardone). There are several great love stories awaiting you in "Everwood" (Ephram and Amy forever!), although it's a little less steamy than "Virgin River" (it was a WB series, after all). There's lots of drama, too — although it's much more of the heartfelt variety and much less of the-pot-farmers-might-murder-us kind. Still, a great small town to get lost in, should you feel the need.

Available to watch on HBO Max and Amazon Prime Video
Is Doc Mullins (Tim Matheson) your favorite character on "Virgin River"? You are not alone. And if you're looking for another cranky, stubborn small town GP whose practice gets infiltrated by a pretty lady from a big city whom he eventually grows a soft spot for, you are in for a treat. That character description may fit Tim Matheson's character in "Virgin River", but it also fits Tim Matheson's character in "Hart of Dixie". In "Hart", Matheson's Brick Breeland has to contend with Dr. Zoe Hart (Rachel Bilson), an NYC doctor who inherits part of Brick's practice when his medical partner and the father Zoe never knew about dies and leaves it to her. "Hart of Dixie" focuses much more on the lighter, quirky side of small town life (this small town is Bluebell, Ala.), and the series has an abundance of truly great love triangles to get caught up in.

Available to watch on Amazon Prime Video
For the most part, "Virgin River" and Facebook Watch's "Sorry For Your Loss" are wildly different shows story-wise and tonally, but thematically, the two series share something in common: Much of Mel Monroe's character arc is tied to how she's processing her grief — the series knows there isn't a fast fix for what she's processing and it lets it ebb and flow as she starts over. "Sorry For Your Loss" is another series about a young widow trying to pick up the pieces after she loses her husband. Leigh's (Elizabeth Olsen) grief — both her wallowing in it and trying to move past it — is the main focus of the series, which picks up three months after the death of Leigh's husband. Sure, there are other storylines that deal with Leigh's mother Amy (Janet McTeer), her newly sober sister Jules (Kelly Marie Tran), and her also-grieving brother-in-law Danny (Jovan Adepo), but it always comes back to what Leigh's going through. The series offers a deep, thoughtful, authentic dive into grief and its ripple effect. 

Available to watch on Facebook Watch
Dealing with grief isn't easy, as seen throughout the many characters in the series "This Is Us." At the core of everything in the show is Jack, the father in the Pearson family who viewers learn is no longer alive from the very beginning of the series, although it remains unclear what happened to him until season two. In the first season of "Virgin River," flashbacks also unfold what happened to Mel's husband that she's running away from. Both shows express what it's like to move forward with life after a loved one is no longer around, at the same time, how to learn to keep their memory alive in a healthy, bearable way.

Available to watch on Hulu, Peacock, and Amazon Prime Video