Ty Pennington Has a Great Tip for Reusing Old Blankets
We independently select these products—if you buy from one of our links, we may earn a commission. All prices were accurate at the time of publishing.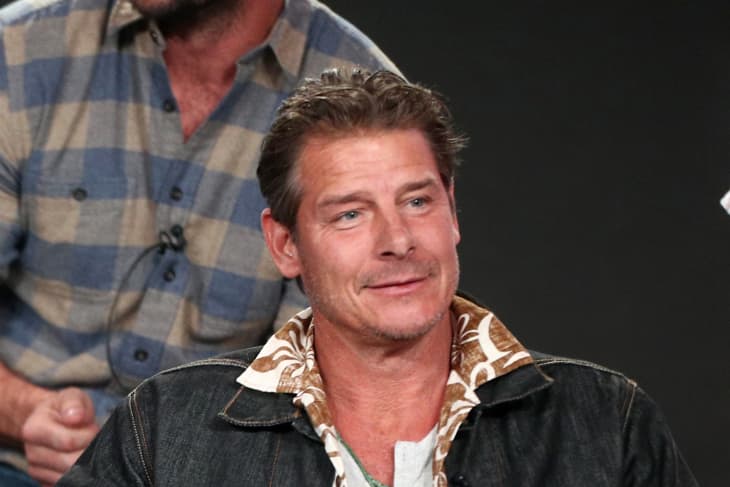 This week, Ty Pennington made his return to HGTV with the premiere of "Ty Breaker", his latest home renovation competition show. And to celebrate his comeback to the network, Pennington shared some of his favorite tips for refreshing your home on a budget. In an interview with The New York Post, Pennington said one of his favorite easy-peasy refreshes is a DIY throw pillow project using old blankets.
Follow Topics for more like this
Follow for more stories like this
"Some of the small things really have a huge effect," Pennington told the Post. He noted that throw pillows are an awesome way to bring color into a neutral space—as well as try out different color schemes within the same four walls. 
"I think that's a great place to bring in lots and lots of color," Pennington said, mentioning one of Pantone's 2021 colors of the year, a yellow tone called "Illuminating." He said, "Yellow is the happiest color in the world. It can work really well to liven up a space."
But yellow is just a potential jumping-off point—"You can also take old [colorful] blankets and sew them yourself into pillows," Pennington continued. "When you do something yourself, you have this euphoria that you've created something that nobody else has — you pulled it off and at that moment you're so proud."
Because this throw pillow project is completely customizable, you get the chance to show off your character, which is another Pennington-approved decor tip: "I love to see anything that says, 'This is who I am,' whether it's dancing shoes hanging, whether it's a cowboy hat on a wall," he told the Post. "I like to…immediately feel their personality."
Be it throw pillows, drawer pulls, or wacky kid art—"While you're home with all your kids, why not create artwork and find a really cool place where you can hang it up?" Pennington said—adding small bits and bobs that speak to who you are, brighten up your space, and act as conversation starters (when we're able to entertain again) can turn any room from bland to bold.