Ty Pennington Says These Tile Tricks Will Make Your Kitchen Feel Bigger
We independently select these products—if you buy from one of our links, we may earn a commission. All prices were accurate at the time of publishing.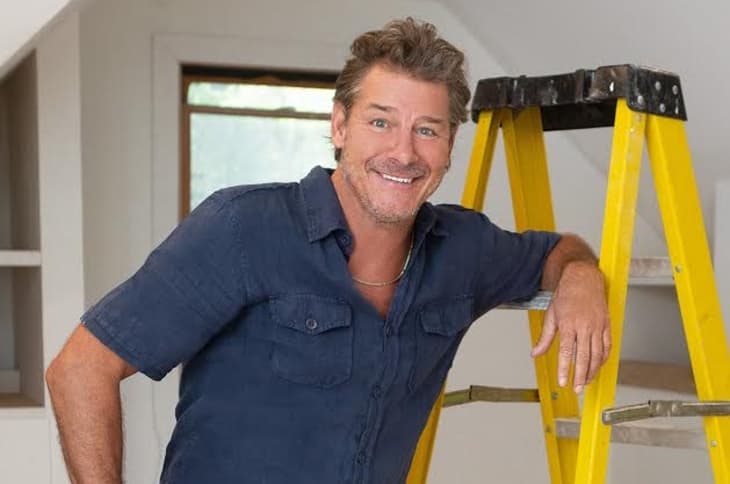 Just because you have a tight space doesn't mean you can't have the kitchen of your dreams. Ty Pennington, celebrity home designer on HGTV's show "Ty Breaker," proved this when he transformed an over-garage attic into a 19-year-old's first apartment. In this most recent episode, Pennington revealed unique ways to utilize every possible square inch of space — one of them being with tile.
Follow Topics for more like this
Follow for more stories like this
Pennington explained for homeowners everywhere that when it comes to small spaces, your choice of tile really matters. He opted for a subway tile behind the stove in the kitchen, but with a twist — he turned it vertically. By positioning the rectangle tiles in a vertical pattern, he made the room look taller than it really was. He also staggered the tiles to not be aligned with each other like bricks left to right, further enhancing the optical illusion of more vertical space.
Another tile tip Pennington has is to literally shine a light on it. In the episode's kitchen renovation, the lighting draws peoples' attention to that beautiful tiled area of the room (as seen in the seventh slide above), leading their eye upward as well. It also extends to the ceiling, to the left and right of the range's hood, contributing to a more spacious look. Try adding some lighting towards the top of your tile to illuminate the area and draw attention to the vertical tiles.
Finally, consider going with a light and airy color, such as the pale green selection Pennington used in the show. Light colors can open the room up more, and choosing a color like Pennington's green will add more visual interest than the traditional white subway tiles, which can contribute to a more sterile look.
To summarize: when it comes to choosing kitchen tiles, go vertical and light with colors, and make sure to add some good lighting. And if you can, get Pennington to do it.