Ty Pennington Helped a Family of 6 Maximize Space In Their Small Home — Here's How
We independently select these products—if you buy from one of our links, we may earn a commission. All prices were accurate at the time of publishing.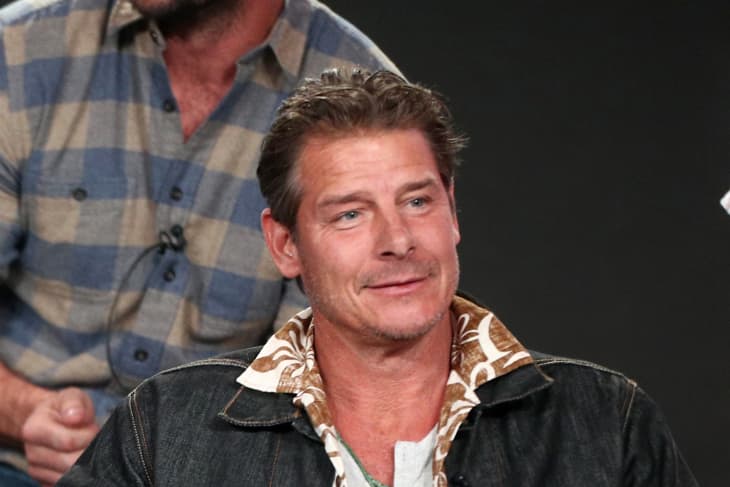 Typically when a couple buys their "starter home," they aren't doing so with a vision of four kids living there. But in a recent episode of HGTV's new show "Ty Breaker," home renovator Ty Pennington proved it's not only possible, but it can be an even better option than moving.
Follow Topics for more like this
Follow for more stories like this
In the episode, we meet Katie and BJ, who have had four children since moving into their first home 15 years prior. They're struggling with a laundry "room" in the garage, bathroom space, and other issues with their three-bedroom house. Pennington's tips are essential for any household hoping to maximize their space— especially in a small home that you don't want to leave.
Add a workstation to the bedroom
To keep the primary bedroom primarily a bedroom (and not feeling like an office took over), Pennington and his design team created built-ins with a long and narrow workspace as a desk, and it doubled as a statement piece as well as storage.
The couple loves to travel, so vintage suitcases lined the built-ins and served as secret storage for things like kids' artwork, old letters, and other items that would otherwise be occupying space in some box in a closet. The home "office" in the bedroom carried the same dark green color scheme used throughout the room so that it was seamless.
For natural light, look up
When Pennington added a bathroom towards the middle of the house, he accomplished one of the family's goals of having more toilets to go around. But that created a new dilemma — how to get natural light into a middle-of-the-house room. His design team explained that skylights have "come a long way in the last 10 years," and are no trouble to install (by professionals).
Make the laundry room functional (and design-forward)
A few laundry arguments between Katie and BJ stemmed from who was going into the chilly garage to change the load. To fix that, Pennington recommended making the laundry room more convenient and also inviting. The new laundry room was carved from a narrow space in the home, with just enough room width-wise to open the doors of the stackable washer and dryer as well as serve as a functional-meets-aesthetically pleasing space. Most importantly, it was inside.