This 3-in-1 Charger Makes Wireless Travel A Breeze, And I Never Go Anywhere Without It
We
independently
select these products—if you buy from one of our links, we may earn a commission. All prices were accurate at the time of publishing.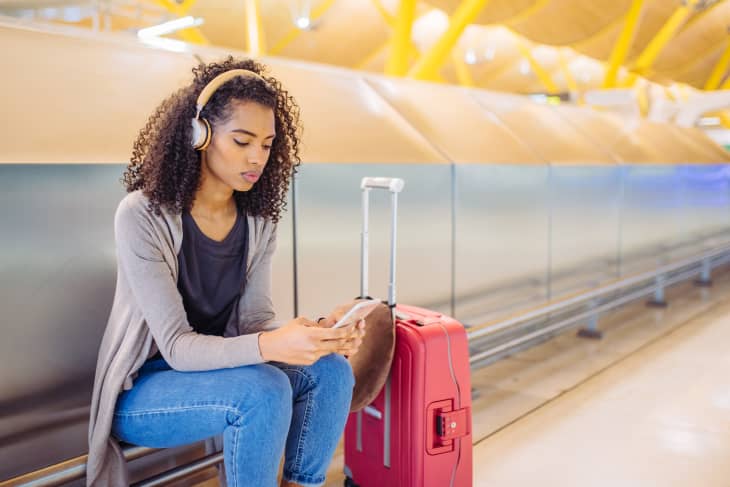 As someone who's constantly traveling, I'm always on the lookout for products that'll make my journeys a bit easier. From out-of-state vacays to weekend getaways with friends and family, it seems like my trusty travel tote is at least partially packed at all times — but that doesn't mean I'm an expert packer by any means. One of the most frustrating parts of traveling for me is packing up my tech. From making sure I remember all of the correct wires to finding a way to pack them that isn't just me throwing a pile of cords haphazardly into my bag, it's probably the part of packing I dread the most. However, on a recent scroll through Amazon for a travel cord organizer (I was getting desperate) I found something that completely changed the way I travel and all but eliminated the need for me to roam with a barrage of wires: the UCOMX Nano 3-in-1 Foldable Wireless Charger.
Designed to take the stress out of charging your devices while traveling, this charger is equipped to tackle three devices in one: an iPhone, an Apple watch, and a pair of AirPods — wirelessly. Magnetic and foldable so it takes up less space in your bag, it couldn't be easier to use: simply plug in the charging station, place your device on the corresponding pads (each pad is marked with a device symbol for clarity), and your devices will begin charging. The UCOMX Nano also features three light signals that tell you when each pad is in use so you can be sure your device is placed properly. To top it off, because of its magnetic design, this charger can be folded and converted into a convenient phone stand!
Now I'll be honest — I had a feeling I was going to love this thing before I even got it, but to make sure I really put it to the test, I saved it and used it on a recent weekend trip. Reader, I can't even begin to explain how convenient it is. When a friend invited me on a last-minute weekend getaway, I found myself rushing to pack my bag. However, I knew that by throwing this charger in there, I'd be set with chargers for all my essentials and found myself so relieved I didn't have to go rummaging around for the right cables. When we got to our destination, I plugged it in, set it on the side table, and immediately heard her say, "Oh my God, what is that thing?" which was quickly followed by, "Can you send me the link? I need this." Suffice it to say, it was a hit. My favorite part, however, has to be how quickly it charged my devices. In fact, I find myself reaching for it at home sometimes — it's that good.
Available in nine fun colors, the UCOMX Nano 3-in-1 Foldable Wireless Charger usually comes in at $50, but right now you can get your hands on one for just under $35! So if you're like me and tired of fussing and fighting with charging cords — be it at home or while traveling — give this charger a try. I have a feeling you'll be taking it everywhere with you, too.