5 Unorthodox (Or Genius?) Ways These 5 Homebuyers Saved for a Down Payment
We independently select these products—if you buy from one of our links, we may earn a commission. All prices were accurate at the time of publishing.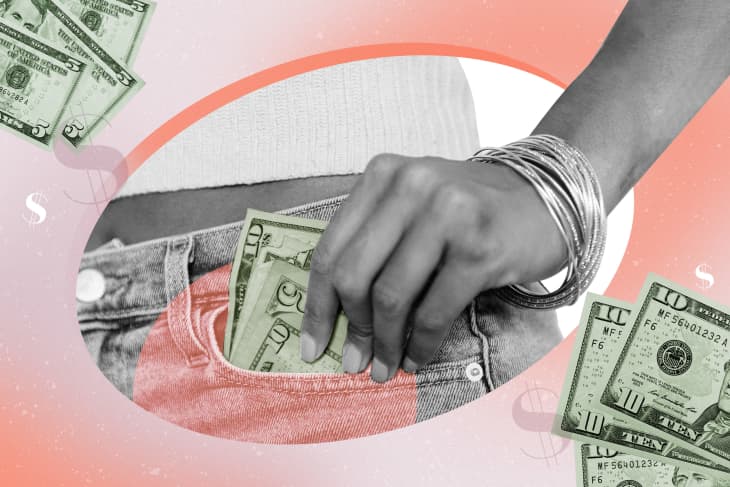 To the surprise of no one, it's taking people longer to save for a down payment on a home. High prices, high mortgage rates, and high inflation are the biggest obstacles to saving 20 percent down on a conventional home loan. Where you live is also a factor — households in the Midwest have it a bit easier with a three-year average, but there's bad news if you live in L.A. or New York where it takes 13.5 and 12.5 years, respectively. 
Follow Topics for more like this
Follow for more stories like this
In this unpredictable housing market, some savvy homebuyers are going to creative lengths to build up their savings so they can buy a home faster. Here are a few out-of-the-box ways buyers are making the extra cash for a down payment. 
Selling Pieces of Childhood
When Nick Membrez-Weiler decided to fast-track his down payment savings, he looked to his childhood gaming days to provide the means. As the youngest contestant in the inaugural Nintendo World Championships in 1990, he accumulated gaming memorabilia throughout the multi-city tournaments. He initially thought the box of items had been lost, "but fortunately, my dad never throws much away and it was discovered a couple of years ago in a storage unit," Membrez-Weiler says. 
He's currently auctioning his collection, including a rare game cartridge, that's expected to fetch into the six figures. While he's sorry to part with some of these mementos, the funds will help him accomplish his financial goals. "I plan on using a portion of the auction proceeds towards housing, and putting the rest toward my student loans."
Picking Up a Fuzzy Side Hustle
Some people try to integrate their passions or hobbies into a lucrative side gig when saving for a house. Why not make the extra work something you enjoy doing? 
That was the rationale of an animal-loving client of Richard Mews, a real estate investor, who started a dog-walking business to save for a house. His client quickly discovered people would pay extra for professional pet photos. "She set up a little makeshift studio in her backyard, complete with cute backdrops and props," Mew says. She enjoyed it so much that she continued offering the services well after buying her home. 
Becoming Weekend Warriors
One couple decided to capitalize on their large local network of family, friends, and colleagues. The clients of Martin Orefice, CEO of Rent to Own Labs, were social butterflies and decided to throw fun fundraisers on their off time. "They were incredibly sociable people who had both been active in Greek life in college, so they knew how to socialize, fundraise, and throw a party."
This enterprising couple made their weekends count and set up car washes, bake sales, prize drawings, and parties with cover charges. "By doing about one event each weekend for six months, they managed to save more than half of their down payment," Orefice says. 
Realtor Brett Rosenthal's client took "blood, sweat and tears" to another level when he realized he didn't have enough savings to cover his home purchase. "He came up with a 30-day plan that would enable him to have enough money for the down payment by donating plasma three times a week for four weeks."
Plasma is the liquid part of your blood; it's used to treat burn victims and people with rare and chronic illnesses. And unlike traditional blood donations that offer no compensation, private plasma centers pay between $60 to $75 on average per donation, and some have paid larger sums to first-time donors. 
If you're on the road a lot, your car can generate some passive income. A client of Zach Tetley, cofounder of Nexus Home Buyers. contracted with a marketing company that wrapped his car in various ads. 
Some of the top companies pay between $100 and $500 per month and provide a removable vinyl car wrap that you either install yourself or have professionally installed. "He gave himself 15 months to save for a down payment and eventually secured the amount he needed," Tetley says.