These Are the Healthiest Cities in the U.S.
We independently select these products—if you buy from one of our links, we may earn a commission. All prices were accurate at the time of publishing.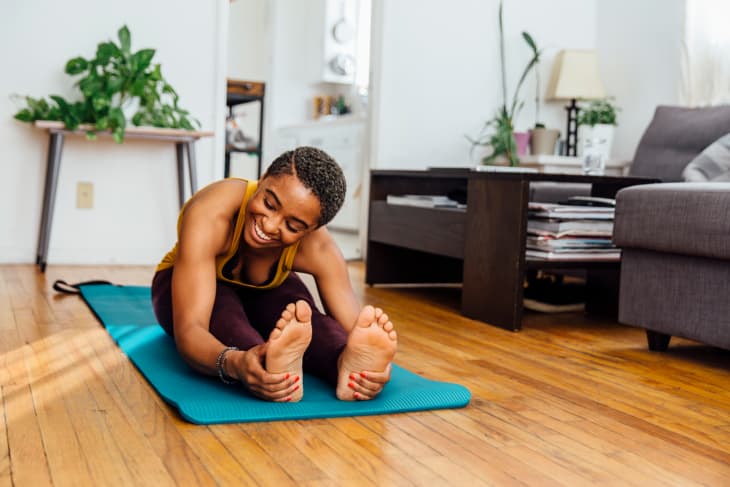 Follow Topics for more like this
Follow for more stories like this
The study asked over 20,000 Americans living in the nation's 50 most populous cities about their health habits. It also looked at the cities' health statistics, such as the overall number of visits to the doctor per resident, the number of smokers, and how likely residents are to drink enough water, among other factors. 
When it comes to healthy living, Miami, Florida comes in at number one. Why? It seems like Miamians love to work out, but they also know how to recover. 
According to the study, "80% of Miami residents work out at least once a week," while 69% get an integrative health service (like a massage) at least once a year. Another important factor is sleep, and 62% of Miami-based study respondents also said they get a full night's sleep most nights—the highest in the study. 
It probably comes as no surprise then than people living in Miami are not only the happiest ("66% feel happy most of the time") but also the most spiritually satisfied ("61% are spiritually fulfilled.")
Other high ranking cities include San Francisco, California, which has the lowest percentage of smokers; and Boston, Massachusetts, whose residents are most likely to visit a doctor. 
At the other end of the scale, we have Oklahoma City, Oklahoma, the lowest ranking city on the list. Oklahoma residents are, according to this study, the most tired, with only 38% of participants saying that they get a full night's sleep regularly. Detroit, Michigan, which came second from the bottom, has the highest number of smokers nationally. 
So what's stopping residents of some cities from living as healthy as others? According to the study, it's mostly lack of money and time. When asked to name the number one thing standing in the way of a healthy lifestyle, 43% of  the studies respondents mentioned money constraints, while 35% mentioned time constraints. 
Women seem to have more obstacles in the way of living healthy than men. In fact, "19% of men say they don't have any obstacles. Only 14% of women say the same," says the study.
Curious as to how your city ranks in terms of healthy living? Here are the top 25 healthiest cities in America:
Miami, Florida
Atlanta, Georgia
San Francisco, California
Denver,  Colorado 
Austin, Texas
Seattle, Washington 
Washington, District of Columbia
Tampa, Florida
Minneaopolis, Minnesota
Raleigh, North Carolina
Boston, Massachusetts
Charlotte, North Carolina
Kansas City, Missouri
Oakland, California
Omaha, Nebraska
Sacramento, California
Arlington, Texas
San Diego, California
New Orleans, Louisiana
Columbus, Ohio
Portland, Oregon
El Paso, Texas
Chicago, Illinois
Colorado Springs, Colorado
Baltimore, Maryland