It's Finally Here: The Perfect Passive-Aggressive Gift for Your Weed-Smoking Neighbor
We independently select these products—if you buy from one of our links, we may earn a commission. All prices were accurate at the time of publishing.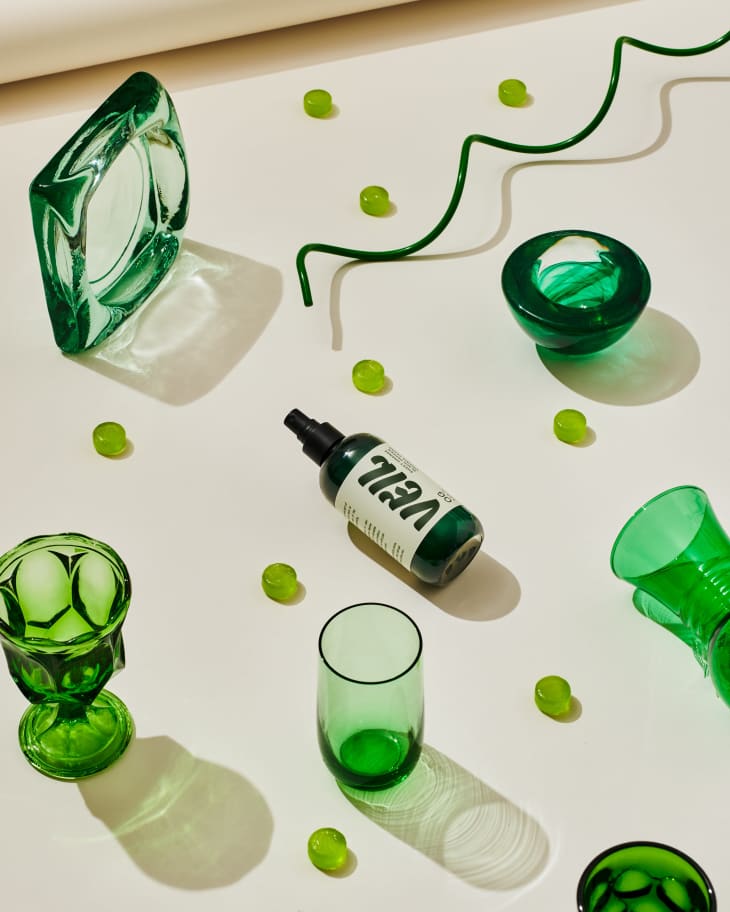 Hiding weed smell: It's not just for teenagers.
Follow Topics for more like this
Follow for more stories like this
Or maybe you're a non-smoker with careless neighbors.
Whether you want to camouflage your recreational activities, mask a medicinal use, or find inodorous peace by insulating yourself from neighbors and roommates, Veil may have the answer.
Launched just this week because a wet towel under the door can only do so much, Veil is the first odor-eliminating spray designed to target cannabis smell. Or at least, the first to do it well, according to co-founders Noah Kotlove and Spencer Joynt. They say they created Veil because most weed-smell products either don't work, or are "full of harmful ingredients."
Here's how Veil works: When you smoke weed you are, to put it scientifically, combusting terpenes—an aromatic oil secreted by the cannabis flower that gives it its funk, and funks even harder when you burn it. Veil spray contains a cationic surfactant that alters the odor molecules so much that you can't smell them anymore. Spritz and whiff and the smell is gone. It's worth noting that fabric softeners also contain cationic surfactants, so if you're sensitive to fabric softener, you may be sensitive to Veil, as well. The spray also contains essential oils of sweet orange, cracked black pepper, and Virginia Cedar to leave a more pleasant scent behind.
The company believes its spray is perfect for people living in close quarters with careless tokers. "We've lived in apartments all our adult lives, which was a huge part of the inspiration for Veil," co-founder Kotlove told Apartment Therapy. "It's not cool to smoke and stink up the joint (pun intended) for roommates and neighbors. Veil was made for the cannabis user who's considerate of those around them—or for people living with the less-considerate."
You can spray Veil into the air to eliminate odors, or even spray it directly onto fabric, since it's colorless. According to the FAQs on the site, you need 5 to 10 sprays to do the trick, depending on whether you're smoking from glass or a rolled cigarette. An 8-ounce bottle contains about 2,500 sprays, so your $19.99 investment can give you up to 500 reasons to get along with your neighbors.