You Can Now Take a Virtual Tour of the Studio Ghibli Museum
We
independently
select these products—if you buy from one of our links, we may earn a commission. All prices were accurate at the time of publishing.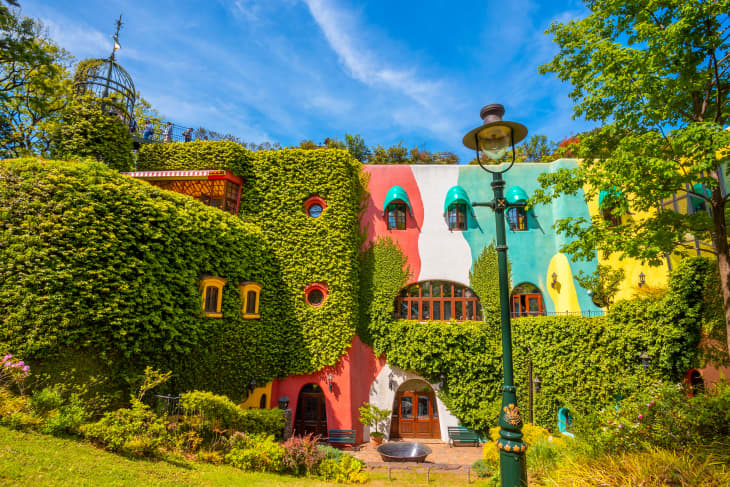 Earlier this year, the Studio Ghibli museum in Tokyo closed temporarily due to the coronavirus pandemic, and though they still remain shuttered, they've now found a way to let visitors in. The museum has released a series of YouTube videos that take you around various rooms, showing different art and memorabilia from some of the studio's most beloved animated films.
Each video is under a minute, but there's a lot to see. One clip shows the museum's colorful exterior and a stained-glass doorway featuring the Catbus from "My Neighbor Totoro," before continuing down a candle-lit hallway. 
Another takes you through a room they call, "Where a Film is Born," which is a recreation of the antiques store from "Whisper of the Heart" and "The Cat Returns." You also see another room decorated with original sketches and model airplanes.
According to a commenter, the museum allows visitors to touch the exhibits, such as opening cabinets, browsing through a book, and pulling out drawers. 
"Miyazaki took care to design the space to be friendly to [the] exploratory nature of children, making sure that they could play unobstructed. It's one of the reasons why you aren't allowed to take photos inside—he didn't want parents interrupting their experience to pose for photos they could care less about."
The third video shows the "Space of Wonder" room where characters like Kiki from "Kiki's Delivery Service" and Nausicaä from "Nausicaä of the Valley of the Wind." flying around a giant tree mural filled with flowers and fruits.
And finally, their latest clip takes you through the Straw Hat Cafe, which looks like it came straight out of an animated film. Here they serve themed dishes such as the bacon, eggs, and toast breakfast from "Howl's Moving Castle," and the chocolate cake Madame baked for Kiki.
It's likely that the Ghibli Museum will be posting more content in the coming weeks, so be sure to follow their YouTube page.