I've Saved So Much Money, Thanks to This Grocery Site You (Probably) Haven't Heard Of
We
independently
select these products—if you buy from one of our links, we may earn a commission. All prices were accurate at the time of publishing.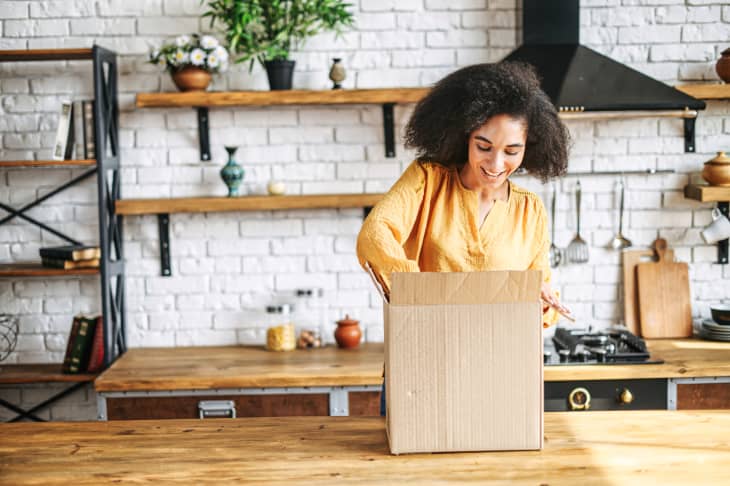 Like many people, I've been rethinking a lot of my habits since the start of the pandemic — especially the food that I eat on a daily basis. Last spring, right in the thick of it, I set out on a fitness kick. The first life adjustment? Buying a blender to make protein shakes to start my day. I already had a container of SunWarrior Protein Blend taking up shelf space in my kitchen, so I started there.
When I ran out of protein powder (go me!), I scoured the web for the cheapest price for a replacement and stumbled upon Vitacost, an online health and supplement platform that carried my new favorite protein powder (for cheap). The sticker price was well below what I'd originally paid at Whole Foods, by a whole $10.
Shortly after placing my order, I received a welcome email in my inbox offering a 20 percent discount on my next purchase. After digging a bit deeper, I discovered an array of ingredients that I have been adding to my cart elsewhere, including an abundance of nut butters (to complement my newfound smoothie habit), my favorite Yogi Tea flavors, Coconut Aminos, and even the Miracle Noodles that many of my newly bookmarked recipes called for. Everything was priced either on par or significantly below the sale price of the same items at other stores, so I placed my second order the very next day (snagging that 20 percent off, of course). Two weeks later, I found myself ordering again.
Vitacost is an online retailer that is, as they say, committed "to provide the very best natural, organic and eco-friendly products at the very best prices, with the best service to boot." Not only do they boast a large selection of discount vitamins and supplements, but they also sell various shelf-stable foods from brands you might recognize, including Califia Farms, Annie's, Siete Foods, Bertolli, Blue Diamond, Justin's, and more.
At this point in time, I pretty much purchase all of my shelf-stable food via Vitacost — we're talking protein powder, Tasty Bite pouches, and Dr. McDougall's organic soup cups. The deals I've managed to snag are truly astounding. I've been shopping via Vitacost since June and periodically receive 20 percent off discounts every other month or so. Additionally, they'll offer 10 to 12 percent off if you leave items in your cart while signed in for a bit.
My secret tip? When you check out online, you can stack coupons and discounts to maximize savings. For example: Vitacost often offers Sun Warrior protein powder for 25 percent off, a deal they frequently extend to their protein powder selection. I add those protein powders to my cart and enter the first code. Next I enter the 20 percent off site-wide code and receive a further discount on my total. I'm often able to stack discounts for nearly everything in my cart.
Over the past seven months, I've learned that Vitacost is the way to go. Their base prices are notably low and they cycle their sale specials every other month or so, making it easy to shop smart and maximize sales. I've even been able to reap further rewards by taking advantage of credit card special offers. Before I went on my last spree, I noticed one of my Chase credit cards was offering 10 percent cash back on Vitacost purchases made directly with the merchant, so I made sure I used that payment method. But that's not all! I also scored 100 American Airlines miles in the process by using their online shopping portal to enter the Vitacost site prior to my purchase.
You could call it a win-win-win!