This Smart Planter Wants to Cure All Your Plant Parent Woes
We independently select these products—if you buy from one of our links, we may earn a commission. All prices were accurate at the time of publishing.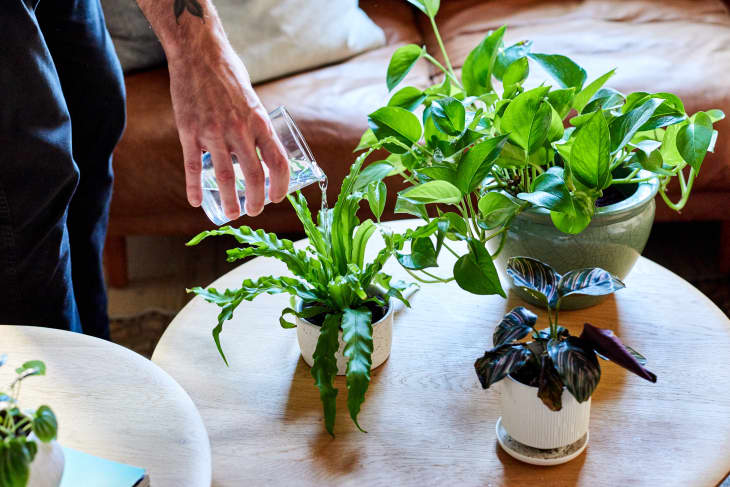 Not everyone is born with a green thumb. For some people, no matter how hard they try, keeping a plant alive is futile. But the Wázai 2.0 could change that. Using a high-tech monitoring system, the Wázai will tell you exactly what your plant needs and when in real-time.
Follow Topics for more like this
Follow for more stories like this
According to the Wázai Kickstarter campaign, the bonsai system connects to an app that will advise you on watering and environmental adjustments, how much shade and light your plant will need, what kind of plant you have, and will even keep a daily plant diary to keep track on growth progress. You can even set your planter to vacation mode so that the planter will take care of itself while you're away.
The Wázai 2.0 comes with built-in daylight and soil moisture sensors that constantly keep track of your plant's status. If more or less sunlight is needed, the app will alert you to move the planter to a different location. And if the soil feels too dry, the bonsai planter will automatically water the plant for you.
You can even find the best environment for your new plant days before planting it in the Wázai. Simply place the Wázai in a location you want your plant to be and the sensors will work their magic and figure out if that space will be suitable for your new greenery.
As long as you keep the app notifications on, your plant has a great chance of survival, even if your thumb is every other color besides green. Before choosing your plant, you can also check out the Wázai plant database in-app to figure out which kind of plant or flower is best suited for your home.
The Kickstarter campaign came to a close earlier this month, so keep your eyes peeled for Wázai when it hits shelves and online retailers in the coming months.