Even if You Live Alone, There's One Roommate You Need to Clean Up After
We independently select these products—if you buy from one of our links, we may earn a commission. All prices were accurate at the time of publishing.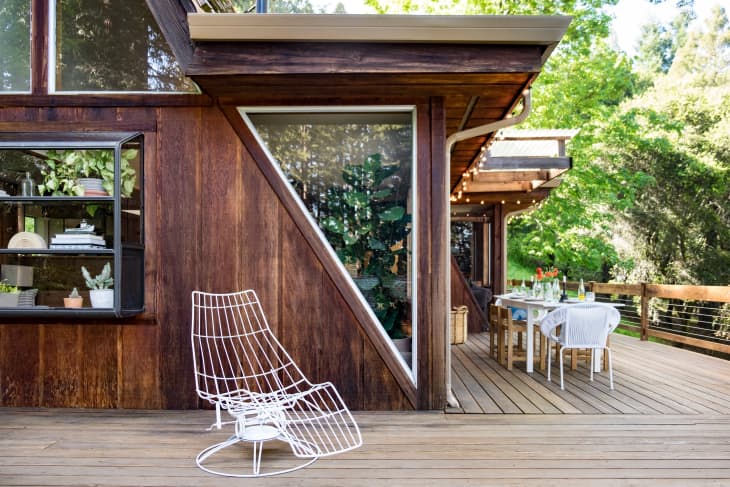 Apartment Therapy Weekend Projects is a guided program designed to help you get the happy, healthy home you've always wanted, one weekend at a time. Sign up now for email updates so you never miss a lesson.
When I moved from California to Georgia, I found out that my previous personal experience with bugs was limited. Sure, we sprayed our window frames with white vinegar to keep spiders from crawling from the tree outside my window into my bedroom. But that was the worst of it.
Follow Topics for more like this
Follow for more stories like this
Fast forward to my first summer in Atlanta, when I encountered a centipede in the bathroom sink of our third floor apartment. What did I do? I put a food storage container over it, closed the door, and waited for my husband to get home. Obviously.
Eventually I got used to the cockroaches that skittered into their dark corners when a carport light got switched on, and though mosquitoes never really go for me, bug spray became a part of life to protect against them (and ticks).
I learned what camel crickets were from seeing them jump to shocking heights in the basement of our first home and all about cicadas from hearing their summer nightsongs. Then came the fire ants — are you kidding me? These are the kinds of creatures that make my California friends aghast. When I moved to Florida, I got acquainted with the strange swarms of double-headed lovebugs. Bugs in the South are no joke.
I must point out that the only (literal) bright spot with all these bugs is the fireflies. True story: The first time I ever saw them in my life was the night my husband proposed to me.
But most bugs are not nature's twinkle lights and, as used to them as I might be, I still don't love them. And I certainly don't appreciate the messes they leave behind. This weekend, we're going to clean them up.

This Weekend: Clean up after the bugs.
The messes bugs leave behind could be inside or outside — and might be both. They could be from the bugs themselves or from their homes. Once you start thinking about it, I bet you know where the bug messes are. This weekend, set aside some time to clean these spaces up.
Here are some bug messes you might need to tackle:
Dead bugs filling the inside of your outdoor light fixtures.
Dead bugs in your bug zapper machine.
Cobwebs in the corners of your patio.
Cobwebs in hidden places indoors, such as in that one underside corner of your entryway table or underneath your couch.
Squished bugs on the front of your car.
Bugs stuck in your window tracks.
You can catch up with weekend projects right here. Share your progress with us and others by posting updates and photos on Instagram and Twitter with the hashtag #atweekendproject.
Remember: This is about improvement, not perfection. Each week you can either choose to work on the assignment we've sent you, or tackle another project you've been meaning to get to. It's also completely okay to skip a weekend if you're busy or not feeling the assignment.