There's One "Permanent" Kitchen Stain You Can Easily Remove with Baking Soda (and Some Elbow Grease)
We independently select these products—if you buy from one of our links, we may earn a commission. All prices were accurate at the time of publishing.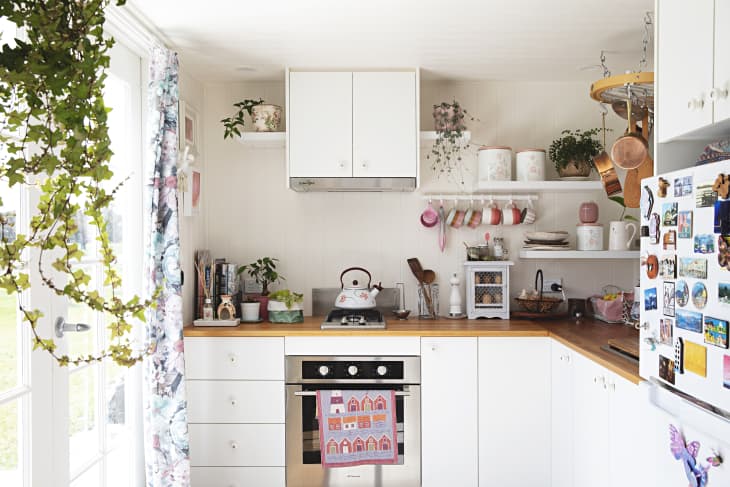 Apartment Therapy Weekend Projects is a guided program designed to help you get the happy, healthy home you've always wanted, one weekend at a time. Sign up now for email updates so you never miss a lesson.
My morning cup of coffee has gone through many changes. From a period of time in which it wasn't much more than a flavored creamer delivery system, to the stint in which I only used a French press to make it, to now, when I've been drinking it black for several years, the one thing that hasn't changed is that I always have to have my morning pick-me-up.
Follow Topics for more like this
Follow for more stories like this
In addition to the familiar sounds of morning coffee-making, the comforting scent of brewed beans, and the soothing feeling of heat between my hands, my mugs are an important part of my coffee ritual. Whether I like them because they're a remembrance of a special trip (like my San Francisco one that reminds me of a trip back home) or they make me happy just by being pretty (like the one covered in soft pink roses that caught my eye in the checkout line at TJ Maxx) the mug I choose each day is part of how I wrap myself in love to start the day.
This weekend, we're going to give these humble but special parts of our lives some extra love.
This Weekend: Deep clean your coffee mugs.
Surely you wash your mugs regularly, but this weekend we're going to do a deeper clean. Notice them or not, many mugs that have borne coffee for any length of time bear the marks of coffee stains. No amount of regular dish washing gets these off, but they're not as permanent as they might seem.
All you need to erase these marks is a baking soda and water paste or, my preference, a bit of good old Bar Keeper's Friend, coming to the rescue once again. Sprinkle it on an already wet mug and scrub. Wash and rinse clean. If you're feeling motivated, take out your travel mugs, and water bottles with straws, seals, and other small pieces, take them apart, and clean all the parts, inside and out.
With squeaky clean and sparkling white mug interiors, your morning cup will give more of a pick-me-up than ever.
You can catch up with weekend projects right here. Share your progress with us and others by posting updates and photos on Instagram and Twitter with the hashtag #atweekendproject.
Remember: This is about improvement, not perfection. Each week you can either choose to work on the assignment we've sent you, or tackle another project you've been meaning to get to. It's also completely okay to skip a weekend if you're busy or not feeling the assignment.