9 Things You Can Clean to Celebrate the First Day of Spring
We
independently
select these products—if you buy from one of our links, we may earn a commission. All prices were accurate at the time of publishing.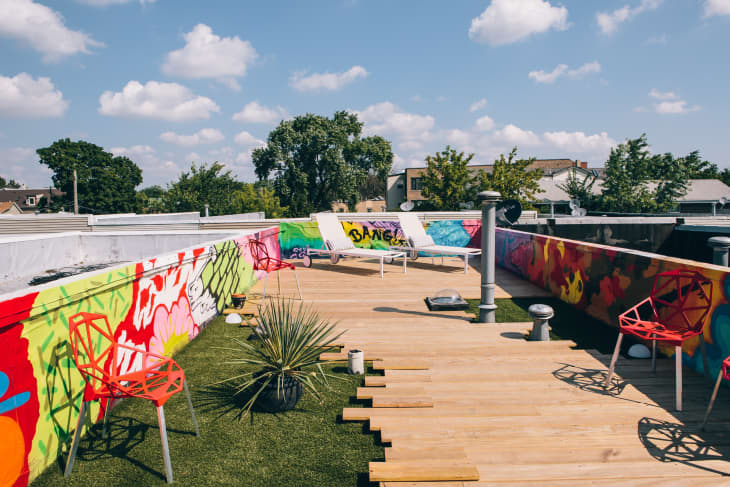 Apartment Therapy Weekend Projects is a guided program designed to help you get the happy, healthy home you've always wanted, one weekend at a time. Sign up now for email updates so you never miss a lesson.
Pandemic anniversary or not, Spring feels like a fresh start and I'll take as many of those as I can get! This year, Spring starts on Saturday, March 20 and I can hardly wait.
I've squeezed all I can out of every season this year, trying my best to embrace what it means to be at home during each one. For our family, that has meant a summer of socially-distant beach days and poolside afternoons, a fall of walks on our neighborhood trails and camping trips, and a winter under cozy blankets near the fireplace finishing "The Mandalorian."
Now that Spring is coming, I'm dreaming of schoolwork and reading outside on top of picnic blankets and under the caress of a warm breeze. I'm counting the days until my planters are over-flowering with pink petunias and my trees blossom.
To make the most of this Spring (that might find you in a similar situation as last year's), get your home ready for it.
This Weekend: Clean up your outdoor space.
Everyone's outdoor space is different, of course, and that means your cleanup will involve unique, specific tasks. The overarching idea, though, is to get your outdoor space ready to enjoy before that perfect weather hits so that when it does, there's nothing to do but savor it.
Here are some tasks to choose from:
Wipe down furniture with a solution of a few drops of dish soap and water. Use a scrub brush if necessary. Let dry in the sun.
Power-wash patios.
Power-wash outdoor cushions or bring them out of their winter storage and refresh them.
Clean cobwebs, dust, and pollen from your covered patio.
Wipe screens with a damp microfiber cloth.
Sweep stoops, stairs, walkways, and decks.
Vacuum and/or wipe down pillars, railings, and other surfaces.
Trim weathered leaves from outdoor perennials.
Plant fresh blooms in empty pots or containers.
How will you celebrate the first day of spring?
You can catch up with weekend projects right here. Share your progress with us and others by posting updates and photos on Instagram and Twitter with the hashtag #atweekendproject.
Remember: This is about improvement, not perfection. Each week you can either choose to work on the assignment we've sent you, or tackle another project you've been meaning to get to. It's also completely okay to skip a weekend if you're busy or not feeling the assignment.