It's Time to Clean the Places You'll "Get to Later"—Here Are 17 Commonly Forgotten Spots
We independently select these products—if you buy from one of our links, we may earn a commission. All prices were accurate at the time of publishing.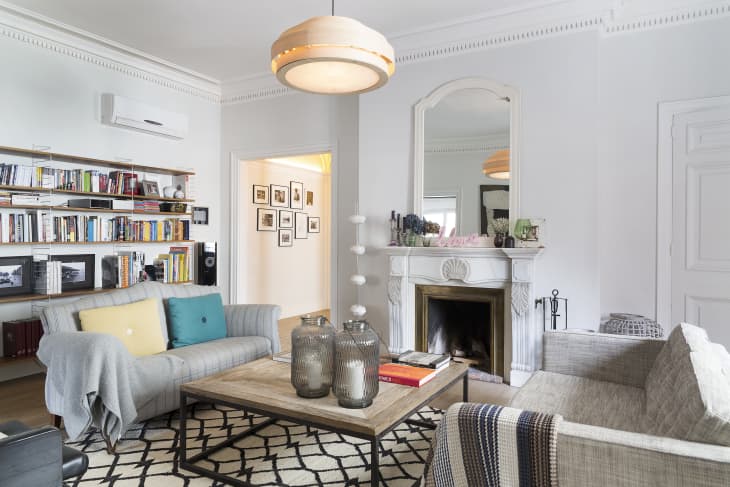 Apartment Therapy Weekend Projects is a guided program designed to help you get the happy, healthy home you've always wanted, one weekend at a time. Sign up now for email updates so you never miss a lesson.
I'm not sure about you, but when I dust—really dust—I pat myself on the back. Because it's way too easy to skip dusting. Chores like vacuuming or cleaning the bathroom always seem more "standard" and harder to set on the back burner.
Follow Topics for more like this
Follow for more stories like this
Sure, I regularly take care of any hard-to-ignore visible dust. But dusting with a purpose means making a commitment to cleaning all those rarely-cleaned and hard-to-reach dust catchers. You know, the places you normally skip.
Of course, there's no judgment if you do skip those spots. It's a rare person who keeps every unseen space spotless. (I'm certainly not one of them.) But there is value in removing built-up dust and dirt from the spots that don't get much attention. Not only will you feel good knowing it's gone, but you'll be playing a part in maintaining cleaner indoor air—which is good for the health of everyone in the home.
This weekend, we're going to specifically focus on the often neglected places.
This Weekend: Dust the places you tell yourself you'll "get to later."
To accomplish a successful dusting session, you'll need to prepare three things: tools, a plan, and a checklist of places to dust.
Starting with tools, to set yourself up for a successful dusting session you might want to gather some (or maybe all) the following:
A step stool or ladder
a bucket of warm water
a vacuum cleaner
Then, make a plan for how you want to attack your space. You'll want to have a method or technique in mind before you start to save time and keep yourself on track. Here are some dusting tips to keep in mind:
Start from top to bottom.
Remove everything from shelves before dusting them. Yes, it's tedious, but we're being thorough today. A dusting mitt makes it easy to dust small or intricate items.
Sometimes you need a damp dusting rag to lift stubborn, stuck-on dust, especially in the kitchen.
Wear a mask if you are allergic to dust. Dusting stirs up allergens quite a bit.
Plan to dust everything, even the places you dust more often, because dust will fall on top of these surfaces.
Finish up by vacuuming to clean up dislodged dust from the air and your floors
And finally, prepare a checklist of forgotten areas to dust. Here are some easily-missed zones you may want to pay particular attention to on this, your thorough-dusting weekend:
Ceiling fans
The tops of cabinets
Books and bookshelves
The tops of bookshelves
The tops of doors
The top edge of door frames
The top of picture frames and mirrors
Picture frames
Light bulbs
Light fixtures
Plant leaves
Woodwork that's too high to reach without a ladder or stool
The top of the fridge
The top edge of shower tiles
The corners of high ceilings
Blinds
Baseboards
Happy dusting! Then take a break this weekend—you've earned it!
You can catch up with weekend projects right here. Share your progress with us and others by posting updates and photos on Instagram and Twitter with the hashtag #atweekendproject.
Remember: This is about improvement, not perfection. Each week you can either choose to work on the assignment we've sent you, or tackle another project you've been meaning to get to. It's also completely okay to skip a weekend if you're busy or not feeling the assignment.