7 Simple Things You Can Do This Weekend to Ward Off Pests (And Really Enjoy Your Spring)
We
independently
select these products—if you buy from one of our links, we may earn a commission. All prices were accurate at the time of publishing.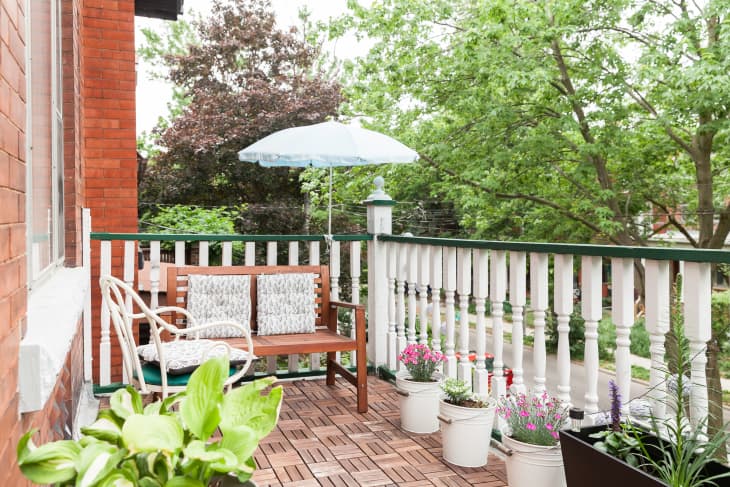 Apartment Therapy Weekend Projects is a guided program designed to help you get the happy, healthy home you've always wanted, one weekend at a time. Sign up now for email updates so you never miss a lesson.
This spring has the most new-start-energy of any I've ever lived. We're all itching to clean off our patio furniture, spruce up the porch with vibrant florals, and bask in the renewed hope only warm spring sunshine can coax from our dormant hearts and, this year, honestly, lives.
Being outdoors, in the sun, amongst the trees that still bud and blossom, listening to the birds who sing in blissful ignorance of this past year, and tapping into the general sense that life goes on is just the ticket for emerging from our long, dark winter.
Such a spring like no other is one we want to wash over us completely. But we can't if we're swatting at mosquitoes, hopping away from spiders, or fleeing wasps. Let's take some time to make sure this doesn't happen.
This Weekend: Prepare your home for pest control.
There are many ways to protect your home from unwanted pests. Since spring is when many bugs emerge from overwintering, it's just the right time to get ahead of the curve and keep them from encroaching on our human spaces.
Here are a few suggestions, no matter your preferred pest-prevention methods:
Check your stock of pest control supplies. If sprays like Raid help you feel safe, make sure you're in supply. If you opt for less toxic solutions, make sure your stock of diatomaceous earth is ready to go. And if you prefer to catch and release, get your jar and piece of paper handy.
Seal holes and cracks. Check around your house to block points of ingress. This can include repairing holes in screens or blocking entry points for ants, spiders, or beetles.
Buy citronella candles to ward off mosquitoes or invest in a set of decorative tiki torches that double as pest repellants.
Call your county and ask if they can spray your yard for mosquitoes or concoct your own mosquito yard spray.
Schedule your pest control appointments for termites, spiders, etc.
Spray white vinegar around your windows to deter spiders.
Make sure your kitchen is clean of crumbs that attract critters. Don't forget the pantry and under the stove!
You don't have to tackle all of it this weekend, but if you're able, do one thing to prepare yourself for a pest-free spring.
You can catch up with weekend projects right here. Share your progress with us and others by posting updates and photos on Instagram and Twitter with the hashtag #atweekendproject.
Remember: This is about improvement, not perfection. Each week you can either choose to work on the assignment we've sent you, or tackle another project you've been meaning to get to. It's also completely okay to skip a weekend if you're busy or not feeling the assignment.