3 Semi-Annual Habits Every Home-Savvy Person is Going to Tackle This Weekend
We
independently
select these products—if you buy from one of our links, we may earn a commission. All prices were accurate at the time of publishing.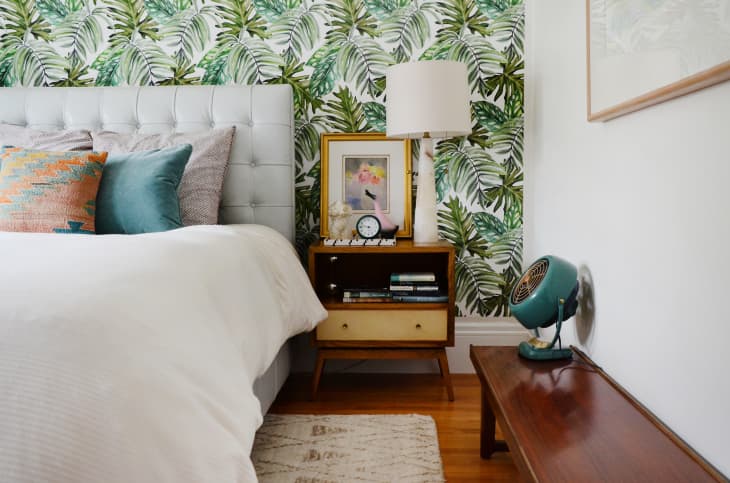 Apartment Therapy Weekend Projects is a guided program designed to help you get the happy, healthy home you've always wanted, one weekend at a time. Sign up now for email updates so you never miss a lesson.
In case you missed it: This Sunday, March 14, the clocks will "spring forward" and usher in Daylight Saving Time. Not to date myself, but I remember a time when changing the clocks involved phone call reminders from my mom and Sunday mornings when more than a few families walked into church an hour late, surprised and sheepish. 
These days, we don't have to remember anything because your connected devices "remember" for you. And if you don't happen to catch on that the time changed, the memes about losing an hour of sleep and circulating petitions to end Daylight Saving Time will clue you in before the morning is over.
Although many of your internet-connected devices take care of the time change for you, you may have clocks in your home that will not change on their own (hello, microwave). Plus, the time change event is still a ritual, and adding on a couple home maintenance tasks that should be done a couple times a year is the perfect way to take advantage of the built-in reminder.
This Weekend: Change your clocks, flip your mattress, and check your fire alarm batteries.
It's a good idea to get into the habit of tackling these semi-annual tasks as a trio. The daylight saving switch is a constant reminder that half the year has passed and it's time to do each of these three things:
1. Change your (analog) clocks.
The night before the time change (which officially happens at 2 a.m. on Sunday, March 14 this year), change the clocks in your home that won't change automatically. These may include an analog you have hanging on your wall and your microwave and oven clocks. Changing your clocks the night before means you start the day with all your time-keepers on the same page. It feels good.
2. Rotate or flip your mattress.
Some time during the weekend of the time change, rotate or flip your mattresses. Note that most matresses with springs benefit from being flipped while memory foam mattresses should be rotated rather than flipped. In any case, moving your mattress regularly ensures that it gets evenly worn and that you get the best possible sleep.
3. Inspect or change your fire alarm batteries.
Finally, inspect your fire alarm batteries. Depending on the smoke alarms you have, you may need to replace your batteries, check them, or replace your whole unit. No matter what maintenance your specific units require, making sure your smoke alarms are in tip-top shape gives you peace of mind and keeps your household safe.
You can catch up with weekend projects right here. Share your progress with us and others by posting updates and photos on Instagram and Twitter with the hashtag #atweekendproject.
Remember: This is about improvement, not perfection. Each week you can either choose to work on the assignment we've sent you, or tackle another project you've been meaning to get to. It's also completely okay to skip a weekend if you're busy or not feeling the assignment.