Here's What Happens When Someone Gets Evicted from Their Apartment
We
independently
select these products—if you buy from one of our links, we may earn a commission. All prices were accurate at the time of publishing.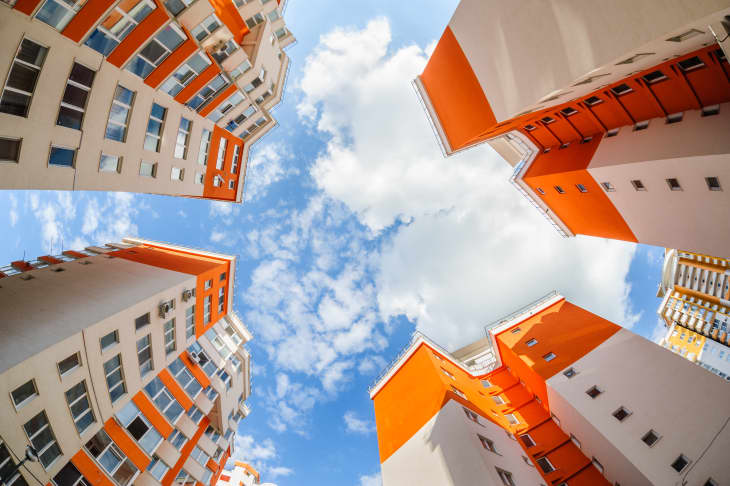 In the United States, eviction is an all too common procedure that can be made more confusing by varying state tenant laws affecting everything from rent control to pets. Given the soaring cost of housing nationwide, it's no surprise eviction rates have increased. Despite the routine occurrence of eviction, many renters are unfamiliar with the ins and outs of the process, unlike with common conundrums like breaking a lease. Ahead, find a few key details that clarify what to do if you find yourself facing eviction.
An eviction occurs when a landlord forces their tenant to vacate their property (i.e. the rental unit). This can happen for a variety of reasons. For instance, if a tenant is unable to pay their rent on time, they face the consequence of being evicted. Other violations, such as property damage, excessive noise, or a breach of terms in the lease (such as "no pets" or "no smoking" policies), can result in eviction. It's a formal legal process with court involvement. 
What does the eviction process look like?
In most states, the landlord is required to notify the tenant of the issue, usually with a formal written letter, or a "notice to quit," that outlines the cause of concern. Most often, this notice offers the tenant a three-day window to remedy the situation. At this point, the tenant and landlord can communicate to resolve the issue. Sometimes, to avoid the lasting consequences of eviction, renters choose to move out during this period to bypass formal eviction.
If the issue is unresolved and the tenant disregards the notice, the landlord will proceed to file an eviction in court. Next, renters will be served an official court notice (think, "Renter, you've been served"). Tenants may attend their court hearing, though often it isn't required. Ultimately, if the judge rules in favor of the landlord, the tenant must vacate the property. If the evicted renter refuses to leave after the stipulated time frame, a landlord may seek the assistance of law enforcement to remove tenants and their belongings. 
How long do you have to move out after an eviction?
This varies by state and the situation. Typically, the initial notice to quit may allow any time between three days and one month for a tenant to remedy the problem or vacate. For state-specific guides to eviction timelines, check your local government's website. If an agreement isn't reached between tenant and landlord, the court's intervention may result in a timeframe of two days to two weeks.
Do you have to pay rent if you get evicted?
That depends on the landlord. Many landlords seek back-due rent, but again, this process varies by state. Some states allow landlords to pursue both eviction and back-due rent in one fell swoop. In any case, it's important to understand what your landlord can and cannot do.
How does eviction affect your credit?
The major financial repercussions of eviction involve your credit score. According to The Balance, "If the landlord uses the court to evict you and obtains a judgment against you, the judgment resulting from that eviction will be placed on your credit report in the public records section." This creates significant challenges when renting again in the future—the number of landlords accepting renters who've been evicted is typically small, and the quality of available rentals for previously evicted renters can be lower. Any life process that benefits from a healthy credit score will be affected.
The Balance also notes that if you still owe rent or fees, the landlord can use a collections agency or a small claims lawsuit to recoup the money. That would be reflected on your credit score, too.
Who can I contact for support during my eviction?
The organization Just Shelter lays out plenty of options for housing support across the country. Seek out local tenants' rights organizations and tenants unions for help navigating your state's formal procedures.