Yeehaw Core Is the Bold New TikTok Trend That Levels Up Coastal Cowgirl
We
independently
select these products—if you buy from one of our links, we may earn a commission. All prices were accurate at the time of publishing.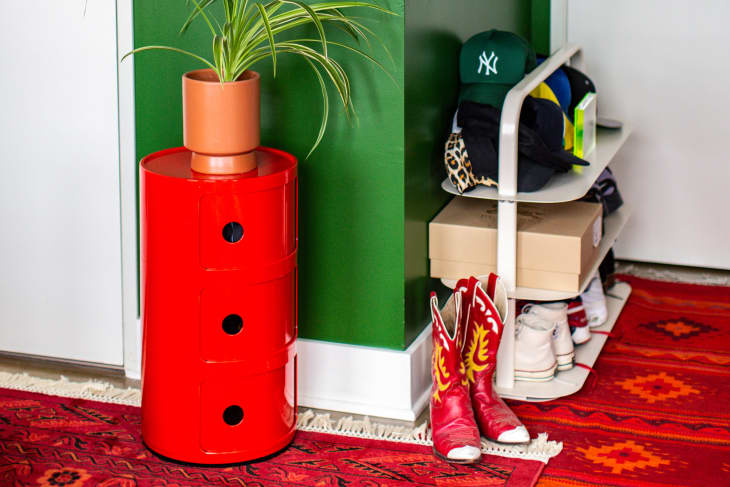 For the past few months the design world has been in a tizzy about a new microtrend called coastal cowgirl. The style originated in the fashion world, where designers married the best of western wear with the best of beachwear; think neutral, beachy tones, breezy fabrics like linen, and some mild cowgirl influences.
It wasn't long until the style made its way into the interior space, with brands embracing the trend and homeowners requesting coastal cowgirl-inspired decor from their interior designers. 
And while coastal cowgirl is fun without being over-the-top, I've noticed a different cowgirl-influenced style creeping up on TikTok and Instagram, and making its way into stores. I'm talking pillows adorned with the word "howdy," cowboy boot-shaped trinkets, wall art featuring disco balls and cowgirl boots and plenty of Dolly Parton influences. It's glittery, it's a little cheeky, and it's full-blown yeehaw core. 
Take it from me; bringing even one bit of yeehaw core style into your home can truly add a joyful twist to the space. So far, I've incorporated a framed cowboy boot print and a cowboy boot match holder, but I'm ready for more. 
Ready to join me in this yeehaw era and bring a little yeehaw core into your own home? These products will get you started.