4 Surprising Things Real Estate Photographers Have Seen in Homes for Sale
We
independently
select these products—if you buy from one of our links, we may earn a commission. All prices were accurate at the time of publishing.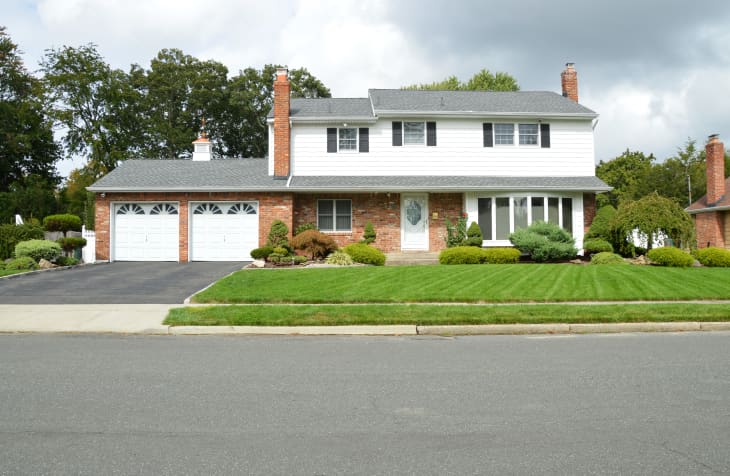 We all have that house we'll never forget. Real estate photographers tour countless houses, capturing a home in its best light to produce invaluable images that will make or break a home's sale. I spoke with real estate photographers from across the country about some of their most memorable photoshoots, and their stories were unusual, creepy, and downright fascinating.
Remnants of the Underground Railroad
The older the home, the more likely it is to boast some pretty remarkable features. Boston-based real estate photographer Rob Moreno has photographed plenty of historical homes. "You think Boston, you think several things: you think the Boston Tea Party, you think Paul Revere, you think Salem Witch Trials," he says. Moreno has worked in homes that were once frequented by historical figures like Nathaniel Hawthorne and George Washington. 
But there was a recent session that struck the photographer. "Just the other day I photographed a house that… actually had an Underground Railroad [connection]," Moreno says. Enslaved people would make the courageous and perilous journey north toward freedom, which required the help of allies in their cause. "It had a trap door in the basement where those that were seeking asylum or freedom would be hidden." he says.
Luca Sforza, a real estate photographer with Seattle-based Lensit Studio, has also photographed his fair share of historical homes. "A house I did last year was a pretty historic house… and it had some speakeasy hidden areas during Prohibition," he says. 
Sforza explains that he's able to use technology to determine if a home has a secret past. Many real estate photographers use a 3D camera and software called Matterport to capture virtual tours of homes.
 "A lot of rooms — I suspect there's hidden stuff, because we do floor plans using the Matterport camera, so we actually get a top down view," he says. "And if there's an area that we couldn't get to, there's usually a big black missing square, and I check to see… and there's no doors leading into anywhere and there's definitely not a support beam, so there are definitely hidden rooms."
In the southwest, El Paso-based real estate photographer Art Moreno (and brother of Rob Moreno… artistic talent really runs in this family!), spotted a more recent historical monument: a fallout shelter. Says Moreno, "It had two beds that hung from a wall and it had a water spigot and some sort of crank where, I guess, you'd let air in and out." Such well-preserved features can be tough to find and will stick with the photographer for years to come.
Photographers spend a great deal of time alone in homes, photographing the structures from top to bottom, and even from the air. Sometimes what they encounter in those spaces is unbelievable, or even unexplainable. 
Matt Harrison, Atlanta-based president and chief photographer of Curb Appeal Photography, remembers a home that not even science can explain. "The way I shoot, I try to do what's called bracketing — it's where you shoot multiple shots of the same scene at different exposures. And so I shot the house and moved along as I normally do," he says. 
What Harrison found during editing surprised and delighted him. While inspecting his photographs, Harrison noticed what appeared to be a being from beyond. With the super-quick shutter speed, Harrison knew it couldn't have been an odd exposure or even a floating dust particle. He shares, "To me, it was awesome, because I thought, 'Hey man, I might have caught a spirit orb!'" (For the record, I would have wept.) 
Correction: This story was updated to reflect that remnants of the Underground Railroad are not, as was previously stated, pre-Revolutionary.