The Best Part of Restoring an Old House Instead of Buying a New One, According to a Magnolia Network Star
We independently select these products—if you buy from one of our links, we may earn a commission. All prices were accurate at the time of publishing.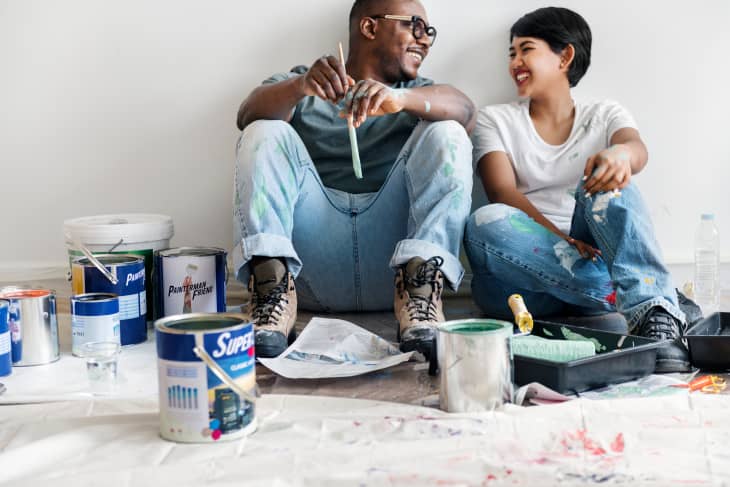 While it can be tempting to build a brand-new house or buy a place that was built within the last decade, there's merit in taking an old house and renovating it into your dream home (beyond just saving money). Tamara Day, the star of Magnolia Network's "Bargain Mansions," has built a career out of doing just that. 
Follow Topics for more like this
Follow for more stories like this
The designer has spent years restoring cheap, historic mansions in Kansas City and flipping them into modern, functional houses. Although renovations come with their own set of hurdles, Day feels that working with old houses can spark a sense of creativity.
"I do new builds as well, but I really enjoy renovation, because you have the constraints of what is there that makes you be a little bit more creative," Day tells Apartment Therapy. The historic layouts and old-school charm can add a uniqueness to the space, which helps homes stand out from other properties.
"Anybody can build anything they want, but when you're working within the confines of a structure, there's always those interesting things that are workarounds that end up being the things that give the home the character you're looking for," Day says. "And it doesn't ever quite feel that way when it's a new house."
She also shares that she loves to preserve pieces of the old home in an attempt to marry the classic tones of the houses with modern livability. Any original details that are still in good shape are of particular interest, she says, adding: "Creating a flow-through that feels authentic to the house, but also has the modern amenities that you need, I think is the perfect balance of being able to live in an old home and have a new lifestyle."
"Bargain Mansions" airs Thursdays at 9 pm E.T. through Dec. 22 on Magnolia Network.