It's Cheaper to Buy Than Rent in These 15 Cities, According to a New Report
We
independently
select these products—if you buy from one of our links, we may earn a commission. All prices were accurate at the time of publishing.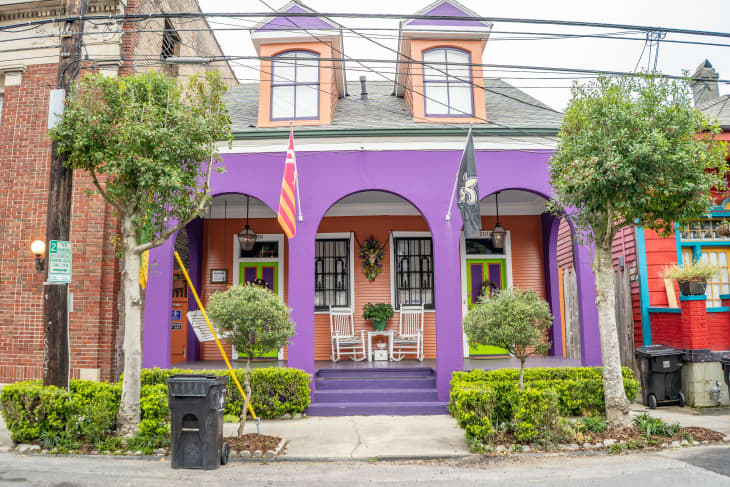 Renting an apartment comes with its perks — namely the flexibility of committing to one location for just a year at a time, meaning you can pick up and move without having to wait for your house to sell. But depending on where you're living, renting can also suck your bank account dry without providing equity of your own to show for it. A new report from Realtor.com shows that out of the top 50 major metro areas in the country, it's cheaper to buy than to rent in 15 of them.
A large part of that is due to historically low interest rates for mortgages, which have slowed the rise of the cost of homeownership. The average monthly cost to own a home rose only 0.2 percent over the last year to $1,988, while the monthly cost to rent a home rose by 2.4 percent, to $1,727, per Realtor.com. So if you want to take advantage of this opportunity to buy, you'll have to move quickly.
"There isn't a one-size-fits-all answer to the question of whether it makes more sense to buy than rent," Realtor.com's chief economist Danielle Hale said in a statement. "However, this is encouraging news for the millions of millennials who are approaching peak homebuying age and may be considering shopping for a home this spring. With interest rates expected to rise over the coming months, buyers may need to act sooner rather than later to take advantage of today's affordability or be prepared to adjust their target purchase price."
In order to determine which cities are better for buyers, Realtor.com compared the monthly mortgage payment for a median-priced home in each city to the median rental price of a two-to-four-bedroom apartment in the same city.
Some surprising areas made the list of cities where it's cheaper to buy. Chicago, for example, has a median home price of $338,000. Average monthly costs to buy are about $1,691, while to rent, it's about $1,975. Miami also made the list, where the median home price is $400,000, the average monthly cost to buy is $2,092, and the average monthly cost to rent is $2,350. On the other end of the spectrum, tech hubs like San Francisco and Seattle are cheaper spots to rent. There, you'll save about 30 percent more renting than you would if you bought a home.
In the top 10 cities where it's better to buy than rent, the median home listing price was 7.7 percent lower than the national median listing price of $346,000. Cleveland, Ohio, took first place with a monthly cost of $967 to buy and $1,195 to rent. Pittsburgh, New Orleans, Hartford, and Indianapolis also made the cut. See the complete list — and where your city stands — here.