Where Should I Put My Bed in My New Studio Apartment?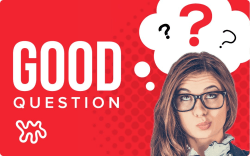 (Image credit: Apartment Therapy)
Q: I am moving into a studio apartment. This is my first time living on my own. I'm fairly certain I want a double size bed inside this place (pictured), but I also have access to a single size bed or sofa-bed.
There is one main living area between the entrance, kitchen, bath and balcony. There are windows along the wall where the balcony is.
(Image credit: Submitted by Kirsten Jule)
I think the hardest part is there isn't a corner to put the bed into, so do I put the bed in the center of everything with a 5x5 IKEA room divider? Do I make it face across the width of the room or towards the balcony? — Sent by Kirsten
Editor: Thanks, Kirsten! We've got a few studio layout suggestions, but I'm sure there are some veteran studio-dwellers out there who can offer up some advice. Leave your suggestions for Kirsten in the comments - thanks!
• Have a question for our community? Send us yours with a photo or two attached (questions with photos get answered first).