Where to Sell and Donate Everything After You're Done Decluttering
We independently select these products—if you buy from one of our links, we may earn a commission. All prices were accurate at the time of publishing.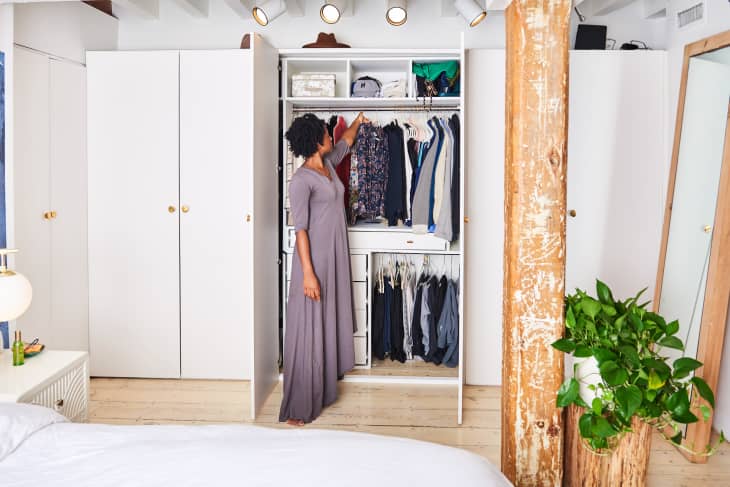 It's a cruel, cruel reality: Even after you've sorted through your closets and your cabinets and made tough cuts, decluttering isn't over until you get those boxes and trash bags out of the house.
Follow Topics for more like this
Follow for more stories like this
As tempting as it can be, don't just toss those trash bags in the garbage. Your things likely have a lot more life in them, and it's better for everyone if they don't end up in a landfill.
Here's what you can do instead…
Sell and donate the things you've decluttered.
There is lots to do from here, so you can take the weekend to handle it all. Grab those "sell" and "donate" boxes and make a plan.
For the things you want to donate:
Your donation pile is likely a mixed bag of goodies. If you're craving some instant gratification for getting these things out of the house, take the whole box to a place like Goodwill and let them sort it out.
The things you want to sell:
For all of the things that you know have some value and it's worth your time to sell them, you have a few options.
If there's not much in the box, or if a few things stand out to you, you can post individual listings on local sites like Craigslist, Apartment Therapy Bazaar, Facebook Marketplace,  LetGo, or OfferUp to connect with individual buyers directly. My go-to is actually a Facebook group that was set up as a buy-and-sell platform for my specific neighborhood; I like that buyers are people in my community and I find that's it's fast and easy to coordinate pick-up when the buyer lives close by. If that interests you, you can ask your neighbors about it, or search your neighborhood's name on Facebook.
Local consignment and thrift stores are great for when you have a lot of one type of thing to sell. If you have a box of clothes in good shape, for instance, you can search online for a local consignment clothing boutique that might buy much of it off your hands, or sell it on your behalf.
If you have a lot of clothes to sell, try ThredUp. You mail them a big bag of clothes and accessories (ThredUp's "Clean Out Kit") and they inspect, photograph, list, and ship your items for you. Anything that doesn't sell can be returned to you for a small fee, or recycled by them.
If you're willing to do the photography and listing yourself, Poshmark is a great platform, too, and they make it safe and easy with protection guarantees and easy shipping options. You can sell clothes there as well as home goods.
That's it for the September Sweep this year! Thanks so much for joining us! Please leave a comment (or use the #septembersweep hashtag) to tell me what you loved, or what you wish we had focused on more. I hope to see you again next year! And you can always share your decluttering efforts and projects in our Apartment Therapists Facebook group, all year long.