Wire Fraud Is the Scary Real Estate Scam Everyone Should Be Talking About
We
independently
select these products—if you buy from one of our links, we may earn a commission. All prices were accurate at the time of publishing.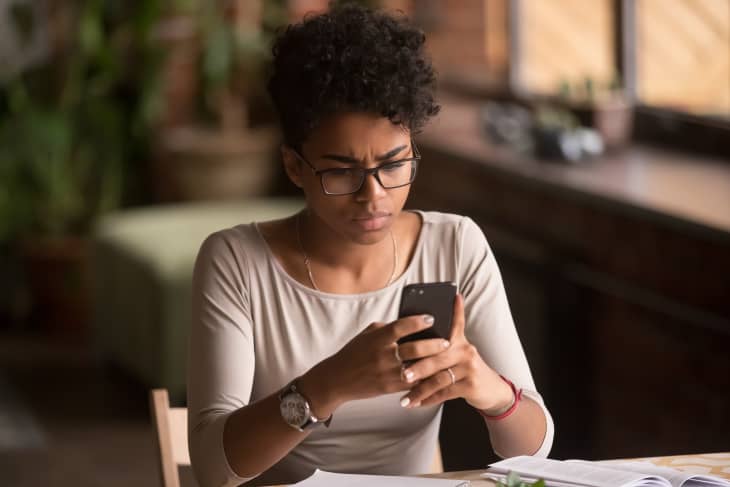 As a general rule, I tend to worry way too much about seemingly small things—and buying my first house was no different. As my closing date drew near, the title company began sending me instructions about how to wire over my down payment, which was tens of thousands of dollars.
Included in their instructions? Big, bold warnings about wire fraud. I was seriously freaked out. When it came time for me to transfer my down payment, I called the title company a half-dozen times to verify their account information, double-check the wiring instructions, and, finally, to confirm that they received my payment. 
When all was said and done, my money made it to the right people at the right time—and I was able to buy my house (and take a deep breath of relief!). But things don't always go so smoothly. There's a reason why your title company, lender, and real estate agent will make sure you're hyper-aware of the potential risks of wiring huge sums of money: Wire fraud.
What is wire fraud? This cybercrime is not just limited to real estate—it can occur anytime someone is "wiring" money, aka transferring it electronically to another person or entity. In real estate, it can occur when a fraudster poses as your real estate agent, lawyer, or title company representative, then convinces you to wire your down payment to their account, never to be seen again.
It's a scary thing to think about, and it's very real. In 2019, the FBI received 23,775 complaints for business email compromise, which includes wire fraud, with losses topping $1.7 billion.
So, what can you do to make sure you don't fall victim to this scam? For starters, read everything your real estate agent or lender sends you about wire fraud. Read it twice. Know that this scam exists and keep it top of mind.
The title company should send over specific wiring instructions for your down payment via some form of secure, encrypted communication platform. If you get an unsolicited email or phone call about wiring instructions, be skeptical. Never give out your financial information over email or to someone who contacted you—if they're already involved in the transaction, they should have this information already.
Once you get the wiring instructions and have read through them thoroughly, look up your title company's phone number online, call the public number directly, and ask them to go over the instructions with you over the phone. Do not assume that a phone number you received via email is accurate—remember, it could be a scammer posing as your title company. 
"I always instruct my clients to call and verify before sending any funds via wire," says David Dye, a real estate agent and mortgage broker in Los Angeles. 
Even better? Stop by the title company's office in person—they should be able to independently tell you the account number, transfer amount, date, and other relevant details.
Before you get anywhere close to wiring money, learn as much as you can about your specific closing process, including a detailed timeline. Scammers often call or email you with an urgent request or a sudden change of plans—this is a surefire sign that you're being defrauded. If you understand the timeline and due dates ahead of time, you won't be so easily fooled if someone tries to make an unexpected change to the plan.
"Most phishing emails will say that there have been some last-minute changes about closing, and they'll ask you to send money to a different account, which belongs to the scammer," says Andrina Valdes, chief operating officer of Cornerstone Home Lending. "Do not do this under any circumstance. If anything seems strange or 'phishy,' call your lender or realtor directly."
Unfortunately, if you become the victim of one of these scams, it's difficult to get your money back, as wire transfers can't be refunded or reversed. Even so, you should reach out to the FBI's Internet Crime Complaint Center ASAP, as well as report the fraud to your bank and file a police report. The main thing to keep in mind? Taking precautions ahead of time is the best way to avoid wire fraud.