I Was Fooled by a Flipped Home. Here Are 5 Things I Wish I Knew Before Buying It
We
independently
select these products—if you buy from one of our links, we may earn a commission. All prices were accurate at the time of publishing.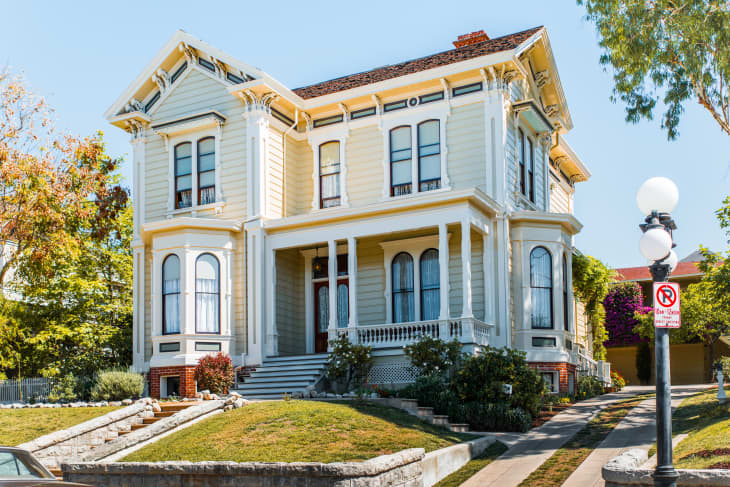 Then I fell in love with a location. In the shadow of the U.S Capitol, I found an 1880 Victorian that had been split up into condos. Every detail was beautifully restored, expensive fixtures hinted at a designer-level attention to detail. The floor plan made an incredible use of the 850-square-foot space. And, the best news: our inspector found nothing beyond a shower door in need of resealing and a matte bathroom paint that wasn't ideal.
Naturally, I bought it. But the honeymoon period didn't last long. There was so much more wrong than the eye could see. Here's what I wish I'd known before buying a historic flip — and what can hopefully save you if you're trying to do the same.
Find an Inspector Who Will Kick The Tires
Our inspector missed that the windows were installed without proper flashing. He missed that the HVAC system is too small for our unit. And there was no indication that the plumbing system wasn't up to code.
That's why an inspection needs to go beyond a surface-level walk-through to dig into the electrical, plumbing, roofing, and more. All major systems should be on their radar. And, if the inspector has a concern that goes beyond their skill set, an expert should be brought in to determine the extent of the issue.
Ask for inspector recommendations and check valid licensing and references before you make an offer so that you're ready to spring into action. If you can find an inspector with specific experience working on historic renovations, even better. This could be the best $300 to $800 you'll spend.
Request a List of All Completed Renovations and Updates
Bruce Irving, a Cambridge-based realtor and renovation consultant who produced This OId House for 17 years, is an expert in historic real estate. He advises clients to leave no stone unturned, asking questions like "What was done to the structure during renovation? The foundation? The wiring? The plumbing?  How was the insulation upgraded? Was there any insect or water or fire damage discovered during the project and, if so, how was it addressed?" It pays to do this kind of digging.
"Quiz the seller, via his or her listing agent, mercilessly about what got done before the finishes went in," Irving adds. "I realize that in a seller's market like the one we're in around here, being anything like a squeaky wheel can negatively differentiate you from the panting, drooling competition, but the agent should be prepared and willing to share whatever information that's available. If not, I'd move on."
This list goes beyond your assessment of a home's interior finishes, or the inspector determining that yes, the place is functionally sound. You want to know that you're paying for renovations that are actually what they seem.
Pull Permits and Compare Them to the Work That Was Done
This is one place where things went awry in my own home. Plumbing issues, leaks, and other issues began to pop up shortly after we moved in. As contractors spent time working on fixes, it became apparent that plans were submitted to the city then completely thrown out the window in execution and, in some cases, permits were never pulled.
Irving recommends going directly to the building department (or asking your real estate agent to) and reading about the project. "How many inspections were made — foundation, framing, wiring, plumbing, insulation, final — and what can you glean from them? Are any still open?" he asks. Permits are public record, so put on your detective hat and track them down stat.
Do Your Research on the Developer
While practice doesn't always make perfect, you might find peace of mind in knowing that a particular developer — or amateur flipper — has done this before (spoiler: ours hadn't). If they worked on previous flips of historic homes, check out their prior projects, talk to the agents who sold the houses, and, if possible, ask them to put you in touch with the current owners. You not only want to see the glossy MLS photos, but you want to find out what happened six months to a year after closing.
Look into the Contractor's History and Reviews
My personal horror story: Two of the primary contractors on our home's flip were out of business by the time we realized the extent of the renovation mess. Had we known to look into their reviews, possible Better Business Bureau complaints, and asked for references, there would have been immediate red flags. The developer and/or seller should be open about who they used. If they're not, take that as a glaring clue. 
And When You Do Buy a Renovated Historic Home…
Ask for a home warranty and keep a reserve of cash on hand for repairs. There are divisive opinions on home warranties, but ours came in handy with various small projects in the first year of owning. And regardless of whether your historic home was flipped hastily or carefully, old houses always, always need repairs, so keep a savings account designated for issues big and small that could be hiding within those storied walls.