This $25 Tool Is the Perfect Hack for the Holidays
We
independently
select these products—if you buy from one of our links, we may earn a commission. All prices were accurate at the time of publishing.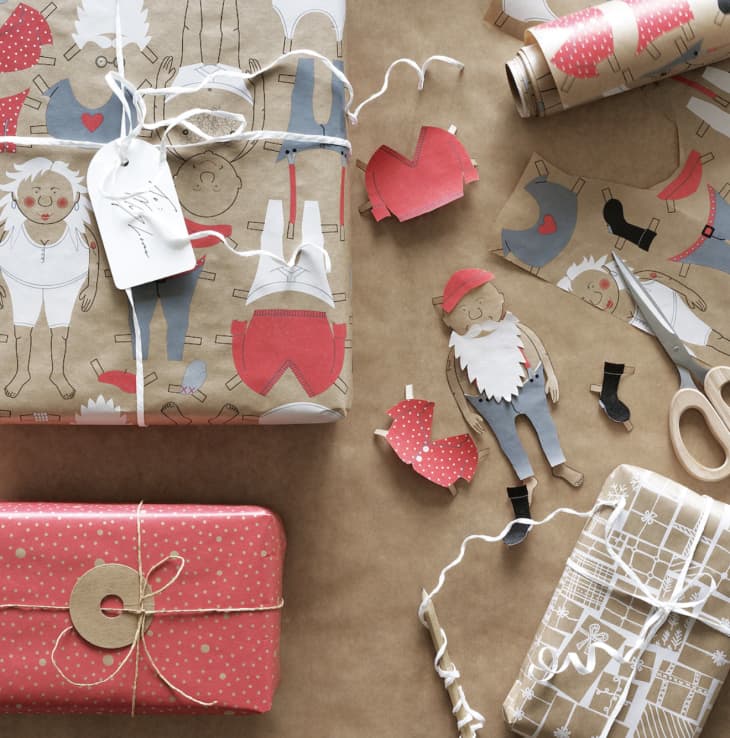 'Twas the night before Christmas, and all through the house, not a creature was stirring… except for me, hurriedly wrapping all my gifts in a last-minute panic. Maybe it's my procrastination, or maybe it's my lack of coordination, but there's a reason why I often gravitate towards gift bags over wrapping paper. It's because my wrapping skills leave a little something to be desired. Even though my mom did everything in her power to teach me how to wrap presents properly — her years of working in retail and playing Santa mean she can make the scissors glide through the paper with ease — some skills just aren't genetic. 
This nifty $20 set of clamps hook onto the edge of your table or counter and hold your tube of wrapping paper in place, effectively freeing up your hands to wrap with ease. There's no need to pre-measure the paper only to come up short — pull exactly as much as you need from the Wrap Buddies, and let the tool hold it steady while you place your gift on top and work some holiday magic. The two-piece tool even has two built-in tape dispensers, so you can pull and cut the paper with one hand, and hold it in place with the other. Even Santa's elves will be envious of your newfound wrapping abilities. 
The Wrap Buddies fit most table surfaces, with a strong, non-skid grip that keeps it from sliding off the edge mid-gift wrap. It'll help you keep your station organized, whether you're setting up shop at the kitchen counter or in your living room. And after the holidays have come and gone, you can click the two pieces together and toss them in a box for easy storage. This time of year is stressful enough, so the least you can do for yourself is to make the cumbersome gift wrapping process a little easier.
Whether you're the type to wrap presents as they arrive or save it all for the night before, no gift wrapping station is complete without the Wrap Buddies. And you can use it well beyond the holiday season for birthdays, crafting, or even with kitchen supplies like aluminum foil. One satisfied reviewer called them total game changers. "[They're great for] those who like to wrap, and those who don't," said the review. "I wish these existed years ago!" Make sure to add these babies to your cart now, so you're one step closer to enjoying a stress-free holiday season.