Here's How Much Joe Goldberg's London Flat In "You" Season 4 Would Cost
We
independently
select these products—if you buy from one of our links, we may earn a commission. All prices were accurate at the time of publishing.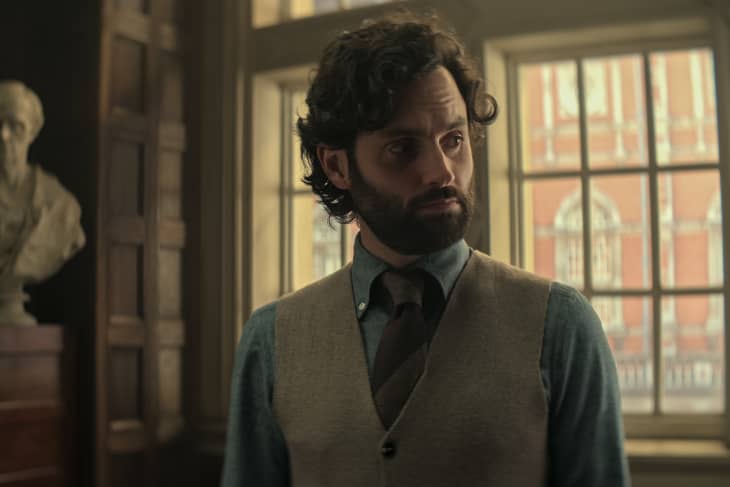 In the market for a serial killer's London apartment? If you are, here's a flat that's to die for.
GetAgent, a U.K. estate agent comparison site, has crunched the numbers and revealed how much it would cost to purchase Joe Goldberg's (or should I say, Jonathan Moore's) residence in Netflix's "You" season four. 
According to the site, Joe's apartment is located in Kynance Mews, a charming cobblestone street in South Kensington, where properties are priced as much as $6.65 million. With his place smaller than other homes in the area, it's estimated that Joe's pad costs about $2.05 million.
You might expect serial killers to live in creepy basements in sketchy neighborhoods, so you could say Joe is doing pretty well for himself.
However, with Joe's activities requiring him to always be on the run, it's assumed that he's only renting the place. For rental properties in Kynance Mews, prices fetch up to $3,600 a week, in real life. Still pricey for a former bookstore manager (and now professor) like Joe to afford.
"Many viewers of the show have already questioned how Joe, on an academic salary, could feasibly afford to live in such an affluent neighborhood, but perhaps his university employer has got a good deal that we don't know about!" said Colby Short, CEO and co-founder of GetAgent.
He added: "If his, perhaps unrealistic yet scenic, walk to and from work through London has piqued your interest in living in the capital but the $2.05 million price tag hasn't, our recently published Sellers Report lists which areas are the most affordable in 2022—making your dream move possible."