6 Things People With Zero Clutter Have at Home (And They're All Under $75)
We independently select these products—if you buy from one of our links, we may earn a commission. All prices were accurate at the time of publishing.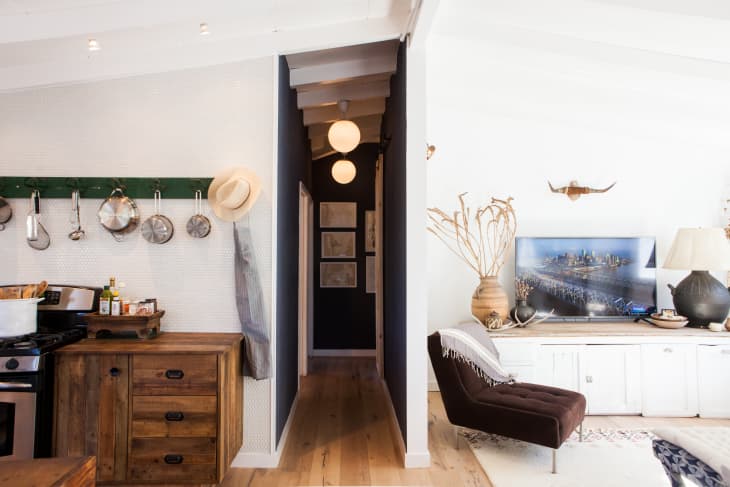 We can't all be Marie Kondo (though boy oh boy, do we want to). But here's some good news: There are small things you can do to make your things easier to find, and to make your home easier to live in. Even better news: You can buy things to do some of that work for you. Really! We polled some of the most uncluttered people out there (read: professional organizers) who told us what super-affordable things they keep around their homes to keep their lives running smoothly. We've got their picks here—all under $75, and most for lots less.
Plastic Drawer Organizers
It's tempting to let drawers become giant catchalls. That's why decluttering pro Rachel Winkler recommends clear plastic dresser bins to all of her clients: "They make it easy to organize smaller items, such as bras, socks, and underwear that otherwise would just be thrown into drawers," she says. (They're also perfect for desks!) The smaller compartments makes finding what you're looking for easy, since you can store like with like.
Tension Rods and Towel Bars (But Not Just for Towels)
Molly Boren, the owner of Simplicity Works Organizing Services, has a clever hack for storing sprays and other cleaners. Tension rods, like the ones in your shower, keep your sprays neatly lined up while also doubling your storage space; you can also use a towel rod, like we did above, to store cleaners on the inside of a cabinet door. It's especially useful as an alternative to a cabinet shelf, Boren says.
Ultra-Flexible Knife Storage
"Traditional blocks limit how many knives, and what size knives, can be stored in the slots," says Clutterbusters!! organizer Julie Carringer. So instead, she uses—and suggests to her clients—a no-slot knife block to allow for more variety in the size and number of knives you can store, which in turn makes for less mess in your kitchen drawers.
Space-Saving Floor and Wall Lighting
The organizer behind Graceful Space, Mark Nedleman, says that when you live in a smaller dwelling, it's helpful to use vertical space to make a space feel un-cluttered. One way he does that? He skips table lamps, and opts for "two-fer" lamps instead. Multiple lamp heads cover both overall room lighting and more specific task lighting in one. Another space-saving, clutter-cutting option: install swing-arm sconces where you'd usually have table lamps.
Crucial for all organized people? A place where they can quickly grab their things on the way out the door (bye, lost keys). Space expert Diane Lowy recommends setting up an "out zone" by the door with hooks, a basket, and a small table if you can fit it. This set of wall hooks has a built-in holder for papers so that you have a place to stash bills that need to be sent out, too.