The Wackiest Real Estate Listings Are Now In Your Instagram Feed
We independently select these products—if you buy from one of our links, we may earn a commission. All prices were accurate at the time of publishing.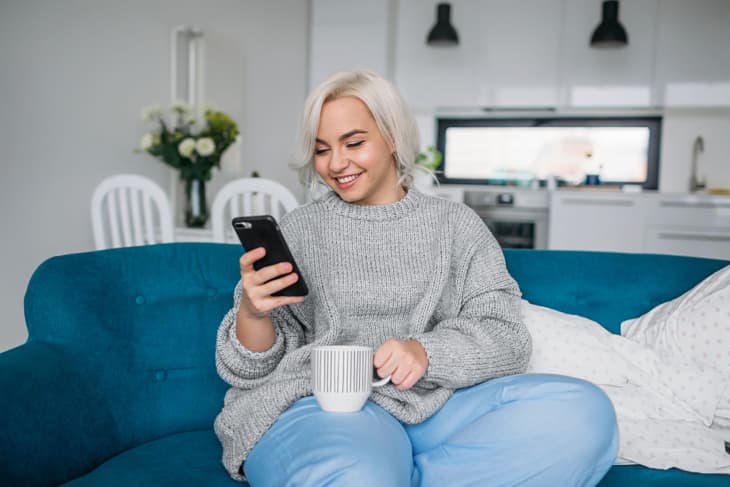 If surfing Zillow and gawking at homes both dreamy and bonkers is one of your favorite internet pastimes, you're probably well-acquainted with how easy it can get to become sucked into the famous real estate site, checking out homes that are available near you, even if you have no plans to buy a home or move anytime soon.
Follow Topics for more like this
Follow for more stories like this
One Instagram account is compiling the best of the best of what's out there on Zillow, and it's bringing all the real estate strangeness right to your social media feeds. Zillow Gone Wild promises to provide "the best of Zillow," and when you scroll through the account's posts, you'll quickly see why it's racked up close to half a million followers in less than a month.
House Beautiful notes that Zillow Gone Wild was started by Samir Mezrahi, who also runs the meme account KaleSalad on Instagram and Twitter. Mezrahi said he's been browsing homes online for years and was seemingly inspired to share the wackiest finds, rapidly becoming one of the most fun internet spaces for those who simply can't stop searching for delightfully weird home listings.
From the kitchen with a sunken in hot tub that went viral last fall—with Mezrahi quipping in the caption of his post, "There is nothing I enjoy more than taking a dip in the hot tub after my omelette"—to a beer keg-shaped urinal (yes, really), there's something for everyone, with Mezrahi including the links to most available listings for those hoping to, er, take a deeper look.
Mezrahi encourages followers to submit the unique homes they stumble upon for inclusion, no matter how big, small, or unconventional they might be. He recently started #ZGWMansionMondays to showcase some of the most opulent options out there, in case you happen to be working with a sizable budget in your search…or just really enjoy scoping out some good 'ol real estate eye candy. Either way, there's no shortage of particularly odd finds to discover, and who knows? You might just find the home of your dreams.