This Warm, Sunny Hue Will Be Big in 2024, According to Trend Forecasters
We
independently
select these products—if you buy from one of our links, we may earn a commission. All prices were accurate at the time of publishing.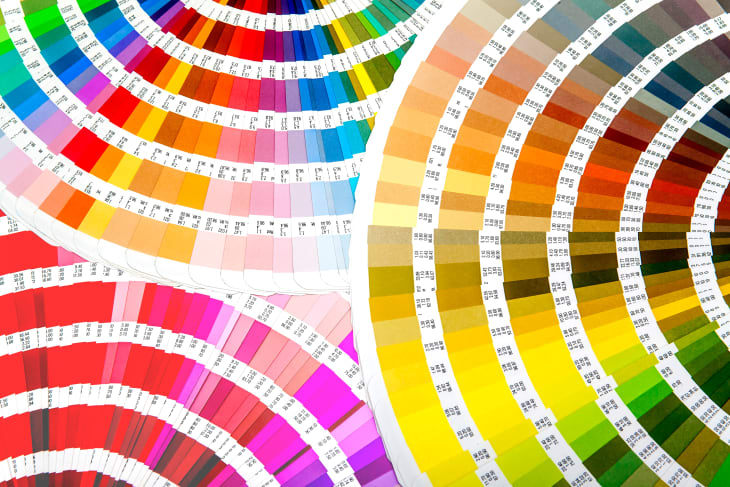 Color trends are always fun to watch, especially when experts predict a hue totally out of left field — remember Pantone's eclectic 2018 Color of the Year pick, Ultra Violet? While plenty are making their predictions for 2023, the trend forecasters at WGSN have teamed up with the color pros at Coloro to share their favorite shade for 2024, and it's a splashy, summery shade that says sayonara to the minimalist, neutral shades that have dominated lately, serving instead something a bit sunnier.
Offering a slightly softer — yet no less bold — alternative to the popularity of Barbiecore pink, the pros predict that Apricot Crush (Coloro 024-65-27) will be the go-to shade in 2024, thanks to its warm, optimistic vibes that serve as the perfect antidote to the general state of unease so many have felt in the past several years.
Described as a "restorative, refreshing and energetic hue that will be perfect as consumers grapple with a range of emotions and uneasiness about the future," Apricot Crush "signifies the importance of nourishing the mind and body. It is the perfect hue for a world seeking calm and optimism, bringing a necessary pick-me-up as consumers continue to grapple with a range of emotions and uncertainty about the future," as Clare Smith, color strategist at WGSN, shared in a statement. 
Coloro's managing director, Sansan Chen, added: "It's exciting to see orange, with its gender-inclusive and trans-seasonal flexibility, gaining — and maintaining — momentum as a key color. We are seeing brands take ever more care in choosing palettes with lasting appeal to minimize environmental impact. Apricot Crush is a highly achievable color that can also deliver an emotional lift to consumers in uncertain times."
The vibrant, orange-toned hue "will bring a warming luminosity to the home, both indoors and outside. Its soft, sun-bleached quality will pair easily with neutrals, and it will be suitable for textiles, glass, bath, and bedroom products," the team shared. 
If the past few years have you yearning for something a bit brighter in your space, look to this punchy, yellow-orange hue to mix things up and stay ahead of the trends.