A Milwaukee House for Sale Has 4 Toilets — In the Same Bathroom
We independently select these products—if you buy from one of our links, we may earn a commission. All prices were accurate at the time of publishing.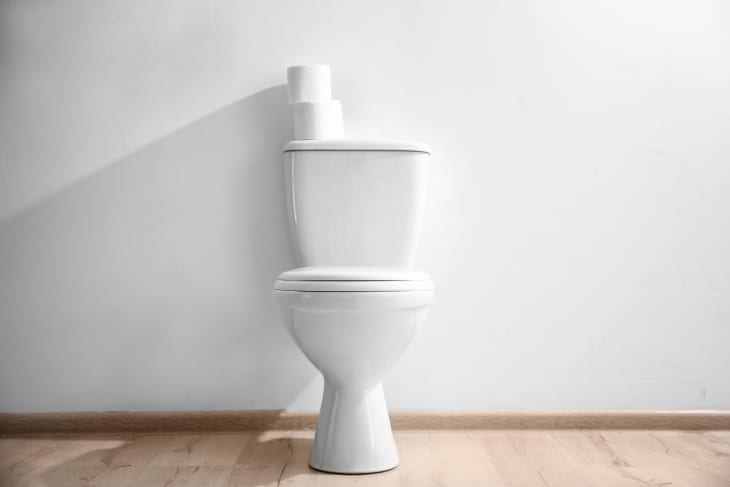 Every home has a story to tell, but what kind of bizarre story could be told for a home with four toilets in the same bathroom?
A 3,913-square-foot property in Milwaukee that's currently listed for $450,000 has the internet baffled after people noticed its most unique feature: a bathroom with four toilets, with no dividers in between, each seat in plain view of the others. 
Follow Topics for more like this
Follow for more stories like this
Why does this seemingly normal home have way too many toilets? The explanation is not as strange as you think. 
According to House Beautiful and real estate agent Jane DiChristopher, the Hawthorne House was built in 1851 by the Fowle family and had served as a farmhouse for 80 years. Sometime in the 1920s or 1930s, the property was then donated to the Girl Scouts of the Unites States of America, who then started renovations on the bathroom to better accommodate their members. With a troop having around a dozen girls, the multiple sinks and toilets make sense (perhaps there used to be dividers?).
The listing went viral after popular Instagram account Zillow Gone Wild posted pics of it last week. The comments section, of course, had jokes. "My toddler who won't leave me alone designed this bathroom," one user said, while another added: "When the burrito hits everyone at the same time."
Other stories about the six-bedroom, three-bathroom abode is that it once hosted President Herbert Hoover's wife, Lou, for tea, and rumors claim that it also used to be part of the underground railroad. Today, the house has been restored to include modern amenities such as new plumbing, spacious interiors, and a complete kitchen, among others. 
If you're interested in having a charming home where you'll never have to fight over who gets to use the toilet first, you can check out the listing here.