This Tiny Game is a Social Gathering Centerpiece — and a Great Stocking Stuffer
We
independently
select these products—if you buy from one of our links, we may earn a commission. All prices were accurate at the time of publishing.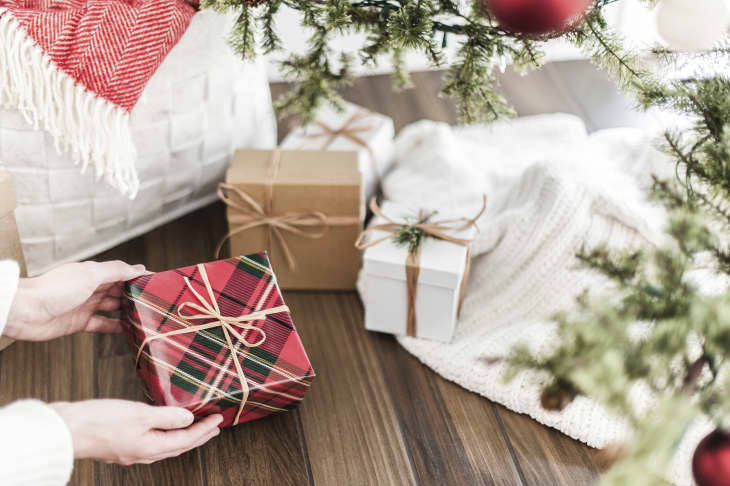 When it comes to entertaining — or at least teeing things up for a truly great get-together — sometimes simplicity is key. Over the years, I've noticed that it's usually how the host handles spontaneous situations that leads to the most memorable parties and meaningful connections. I'm sure you're familiar with the game 20 Questions (where we all eventually we turn to Google for question ideas and somehow end up in a philosophical rabbit hole on Reddit … ). But maybe 2022 is the year for saving the Google searches for later and focusing on connecting with who's present right in front of you. When I have people over, my go-to activity is my Actually Curious deck of cards, the one thing in my home that guarantees it'll be a place where sustainable connections are made.
While I like to claim Actually Curious as a part of my home, my decor, and my hospitality, it's ultimately a deck of cards and, thus, can travel from apartment to campground to new apartment. Within the little Actually Curious box, 52 questions await, each color-categorized by intimacy level. It's intriguing on a coffee table and exciting in a Christmas stocking, and it always inspires the curiosity it's named for.
It's also not a game of winning or losing. I like to think of it as the game of life, if life is about building empathy, making connections, growing, and coexisting. Unfortunately, I'm no good at small talk and tend to avoid it altogether. Since it's a skill I've willingly allowed to weaken over time, Actually Curious is my handiest tool when having friends over, be it one or 20. It takes the nerves out of initiating conversation and allows us to dive right in, be it to cheeky curiosities from the Happy Hour edition or relationship-building inquiries from the original deck. It can help to wind down a gathering or spice up a date. I've even "accidentally" carried a deck to dinner with my parents.
Curious about what kinds of questions you'll encounter? Without spoiling too much. think questions that lead to more than "yes" or "no." Way more. Don't worry, it's entirely up to you how much you share. I've had my Actually Curious decks for two years now, and they've yet to get old. The game is the perfect addition to a one-on-one hangout or a social scene alike, and they make an exceptional gift for anyone who values impactful conversation … or is even just a little curious.