This High-Tech Accessory Is My Secret to Making My Apartment Smell Like a Five-Star Hotel
Apartment Therapy received compensation for this post, which was written and edited independently by our editorial team.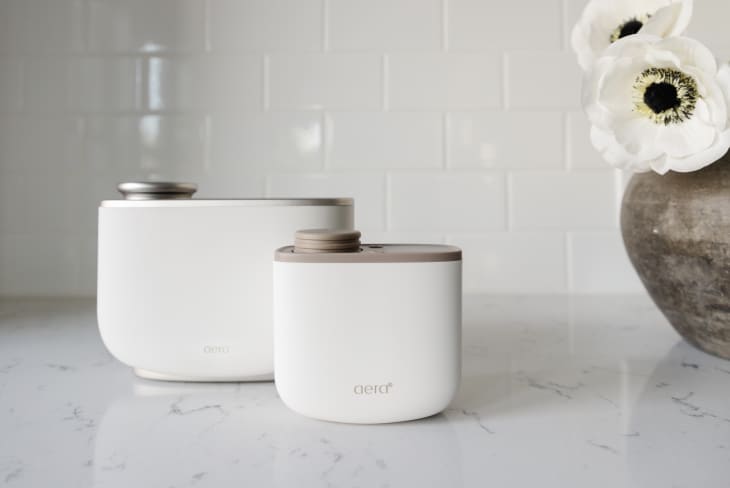 If there's one home product category I get especially excited about, it's fragrance. Pleasant-smelling surroundings are critical to maintaining a positive mood, but mainly, I just love the fun and frivolity that comes with discovering new scents. This is true of candles, laundry detergents, reed diffusers, and even cleaning products. My philosophy is if you can make it smell luxurious, why not do it? I used to bring home just any old candle or room spray that struck my fancy, but after living with a parent who is highly sensitive to fragrance (and constantly reminding me how toxic many candles are), I've grown more discerning when it comes to choosing such products. When I got the chance to try Aera's clean, hypoallergenic scent diffuser, you can just imagine how thrilled I was. I now use this product daily, and it honestly makes me look forward to hanging out in my bedroom — largely because I don't have to worry about what I'm breathing in.
Follow Topics for more like this
Follow for more stories like this
Like I said, I've used a lot of home fragrance products, but none as high-tech as Aera's. At first, I was a little worried that I wouldn't be able to figure out how to get it to work, but it was actually very easy. First, though, I got to pick my scents. This is easily the most exciting part, because Aera has dozens of long-lasting fragrances to choose from! (You can also take their fragrance finder quiz or try samples if you're not sure where to start.) I opted for the Mediterranean Jasmine and Moon Dance scents, which both smell divine and are perfect for summer. Once I received them, I just placed one canister inside the diffuser's top opening and pressed a button to lock it in place. After selecting my desired session time (2, 4, or 8 hours), the diffuser starts periodically dispensing the scent evenly throughout my room.
In addition to manually activating the diffuser, you can also control it from the AeraForHome app on your smartphone. This way, you can activate it before you get home and walk into a soothing, aromatic environment. What's more, Aera's fragrances are completely safe to use, even around pets and children, because they're hypoallergenic and free of irritating VOCs (volatile organic compounds) that can be harmful to your health. As far as essential oils go, you're getting the best of the best ingredients-wise — and the best-smelling! And speaking as someone with a decently sized bedroom, I can confirm that the diffuser really does send the scent out to every corner without being overwhelming. It really is a must-have for everyone who wants their space to feel effortlessly welcoming and luxurious.