This App Calculates Your Carbon Footprint and Lets You Offset It from Your Phone
We
independently
select these products—if you buy from one of our links, we may earn a commission. All prices were accurate at the time of publishing.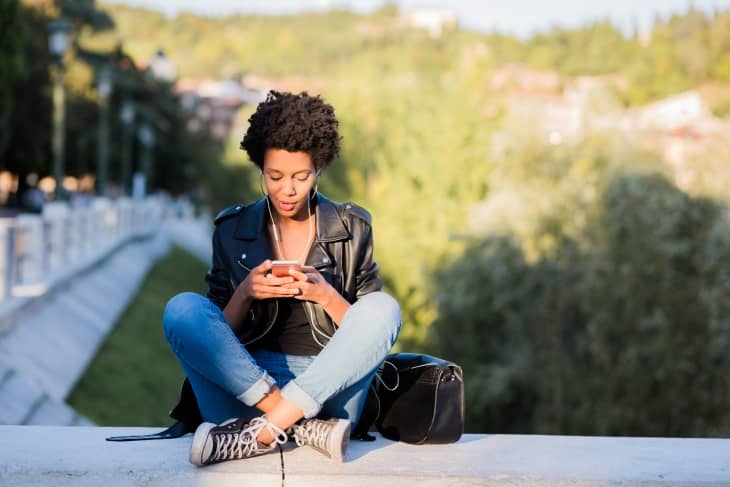 Recycling, avoiding single-use plastics when possible, and switching out disposable plastic straws for a reusable one. These are just some of the small changes a lot of us have made in recent years as the concern for climate change continues to rise. But in our data-driven society, have you found yourself wishing there were a way to track your carbon emissions? I know I have. Enter Aerial, an app that does just that and takes it a step further by offering ways to offset your carbon footprint.
Aerial was founded by three entrepreneurs with resumes that include tech giants like Google, Microsoft, and Facebook. The app works by scanning your inbox for flight itineraries, train tickets, and Uber and Lyft receipts, and calculates your carbon emissions based on that information. It then presents you with the option to offset that number by purchasing credits to save trees through one of the app's verified forest conversation partners. You can also see how your carbon footprint measures up to other users, or go one step further and connect with friends for a little Earth-friendly competition to see who has saved more trees.
Since launching in October, Aerial's community of users have saved 482 trees and counting. Although travel has slowed down this year because of the pandemic, you can retroactively offset emissions from past flights or rides that you took last year. Conserving trees is, of course, only one way to offset carbon emissions, but an important one. The older the tree, the more carbon it absorbs, compared to newly planted trees. On top of that, the transportation industry is the largest contributor of greenhouse gases, according to the EPA's annual gas emissions report. That includes all air, land, and sea vehicles powered by fossil fuels, which release carbon dioxide and methane, which then trap heat in the atmosphere. And while saving a tree from your phone isn't enough to save our planet, it's not a bad start.