This Facebook Group Is a Treasure Trove of Affordable Historic Homes
We independently select these products—if you buy from one of our links, we may earn a commission. All prices were accurate at the time of publishing.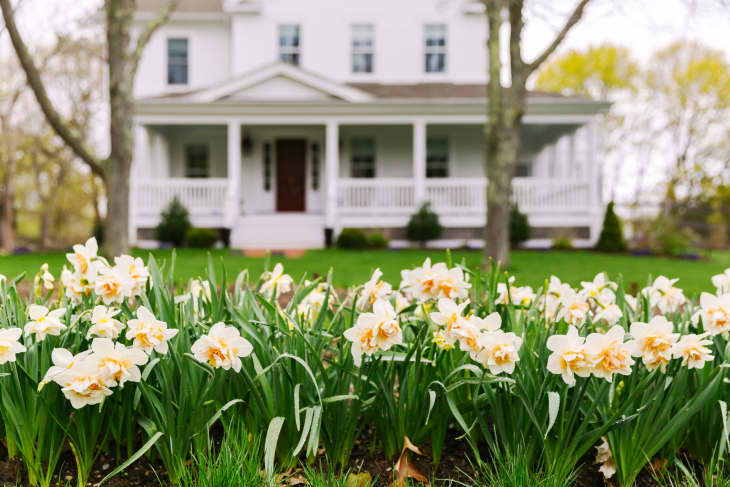 For those on the hunt for affordable real estate, or if you feel that "move-in ready" is synonymous with "soulless," surprise, there's a Facebook group for that.
Follow Topics for more like this
Follow for more stories like this
Affordable Historic Homes is a Facebook group whose purpose is described as being "to share historic homes in appreciation of their beauty, with the hope that they will be preserved and/or restored." Every day, members update the group with posts listing historic homes available for purchase across the United States.
To quality as a post in the group, homes must fit the following criteria: 1. Be built-in 1930 or before. 2. Be on sale for $180,000 or less and 3. Have a link to a listing. These criteria make the page an excellent resource for anyone looking to find a purchasable historic home at an affordable price.
For anyone living in an expensive urban area, the amount of house you can get for your money elsewhere seems truly remarkable. For $170,000 in West Virginia, you could be the owner of a three-story 4,500 square foot Victorian home in excellent condition that comes with a garage big enough to store a boat. Or, for $110,000 in Rochester, New York, you could have purchased a recently renovated Art Deco 2,000 square foot 1920s home. Historic homes give you a lot of bang for your buck. 
Anyone looking to trade life in the city for rural areas might want to thoroughly think about it first; not everything about it is a #Cottagecore dream come true. But whether you're looking to actually make the move or not, corners of the internet like this Facebook group and old house Instagram accounts are places where people can appreciate these properties and the craftsmanship that went into them.
"We've become a disposable society, and I feel like younger generations are starting to get wise to that and starting to think about what ways to be responsible with the purchases that we're making. Breathing life into old things is a really beautiful way to say 'You know what, maybe I don't need new,'" Alicia Meyer, who runs Old House Instagram account @brewcityfoursquare with her husband, Zach, told Apartment Therapy in March.
So while you may or may be interested in buying a historic home right now, looking at one or two can't do any harm.