Amazon Shoppers Swear This Super-Versatile Mop Saves Them Time and Money
We independently select these products—if you buy from one of our links, we may earn a commission. All prices were accurate at the time of publishing.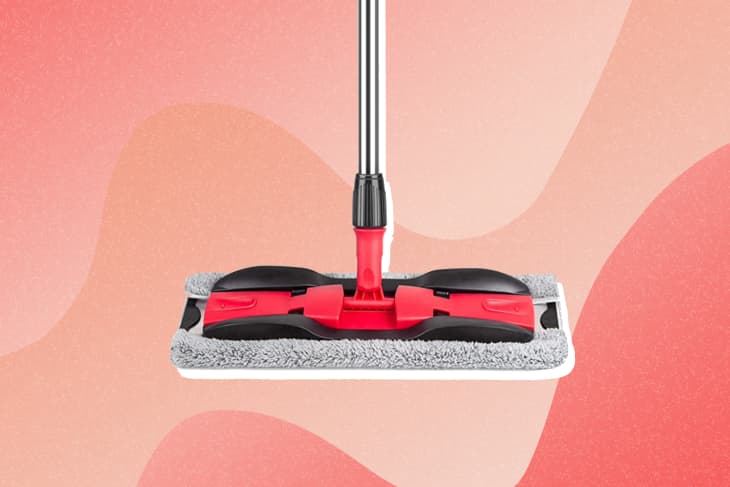 If you're a fan of cleaning-focused content on Instagram, you know that one way to tackle household chores is to break them up across different days. And while that might make sense for jobs like window washing and disinfecting toilets, certain areas in the home need more frequent attention. As in daily attention. Hard flooring is one such area, as it easily collects dust, crumbs, sticky spills, and grime. Well, the Kitchn team found the perfect tool to get your floors sparkling clean: the microfiber floor mop from Mexerris. This multipurpose wonder does the work of a duster, a broom, and a wet mop, so you can effortlessly clean your hard flooring without involving a full closet of equipment — for just $23!
At first glance, this cleaning essential looks pretty unassuming, but the mop has an impressive 4.3 star rating on Amazon and hundreds of reviews from people who love it for its versatility and ease of use. One fan who had tried a few different methods for cleaning up after their busy family shares, "I didn't like the steam mop or the regular sponge mop. This is a super-nice alternative to save time cleaning the high-traffic areas in a home with four kids and a big dog." 
The durable, stainless steel handle of the Mexerris is easy to assemble and connects to the mop's extra-wide head, which swivels a full 360 degrees to allow you to thoroughly clean in tight corners, up baseboards, and below furniture and cabinetry. The mop also comes with a dirt removal scrubber to help you clean stubborn, stuck-on messes, as well as four reusable, machine-washable pads that feature a thick design with an absorbent core. That means that not only will you save money on disposable pads, you'll always have refills on hand. Score!
Unlike disposable dusters that are only good for a few passes and not designed to clean large areas, the fluffy microfiber mop head of the Mexerris measures 15.75 by 6 inches, allowing it to cover a lot of ground quickly as it attracts and captures dust, dirt, and particles. This makes cleaning more efficient, so you won't have to spend a lot of time changing out disposable pads or going over the same spot twice. One reviewer who uses their mop to clean vinyl floors says, "It works very well and is the perfect size (big enough it doesn't take an hour to sweep the house, small enough to maneuver around table legs, etc.)"
So, if you're tired of dragging out a broom, vacuum, or bucket of water every time you want to restore your hard floor's sparkle and shine, consider upgrading to the Mexerris. As one happy customer shares, "My only regret is that I wished I had purchased this a long time ago."