This Eco-Friendly Dish Spray Is Incredibly Effective and Smells Amazing, Too
We
independently
select these products—if you buy from one of our links, we may earn a commission. All prices were accurate at the time of publishing.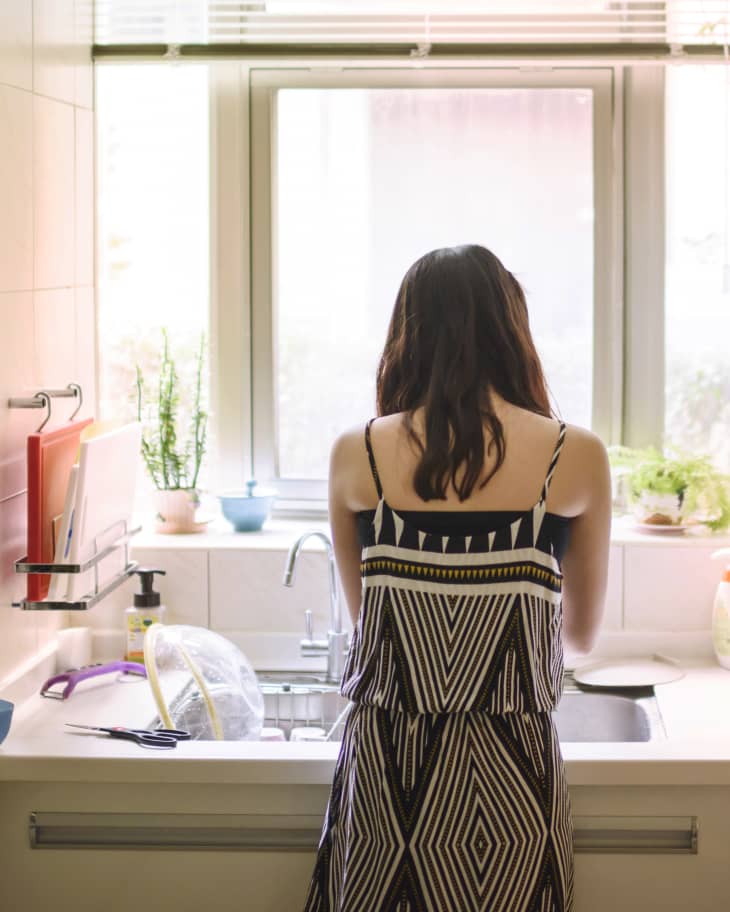 Like so many people, I can't stand washing the dishes (thank goodness for dishwashers!). I do, however, have a handful of items that aren't dishwasher-safe, or will last longer if they're hand-washed. There are also instances when a dish hasn't been thoroughly cleaned in the dishwasher, which means I have to spend some extra time scrubbing. To make this process more efficient, I'm always on the hunt for the best solution when it comes to hand-washing the dishes.
Because my husband cooks more at home these days, I am also cleaning more. Although I don't solely choose eco-friendly or non-toxic cleaning products, I've been leaning more towards plant-based cleaning products that are more gentle on my hands, with scents that aren't so overwhelming. I came across this Seventh Generation Power+ Foaming Dish Spray and hoped it would be just as effective as the wildly popular Dawn Platinum Powerwash Dish Spray, which is one of my favorite dish soaps. 
I decided to test the Seventh Generation dish spray on two dishes: one pan with lots of oil residue and old burnt stains, and a bowl with some stuck-on ricotta cheese. The first couple of things I noticed about the dish spray was the light yet refreshing mandarin orange scent, which was a nice deviation from the typical chemically clean fragrance other dish soaps have. I was also surprised by the nozzle and how the foam is released with quite an amount of force in comparison to other dish sprays that come out a little runny. 
I sprayed both of my dishes, mostly covering the "problem areas," and let them sit for about a minute. I scrubbed both with a Scrub Daddy sponge using only a light amount of pressure, and then rinsed them thoroughly. Both of my dishes were sparkling, but I was mostly impressed with my pan — the dish spray got rid of all the grease and most of the burnt hue and bits that made it look dingy.