The Microwave Cookware Set That Belongs in Every College Dorm (But You'll Want It, Too)
We independently select these products—if you buy from one of our links, we may earn a commission. All prices were accurate at the time of publishing.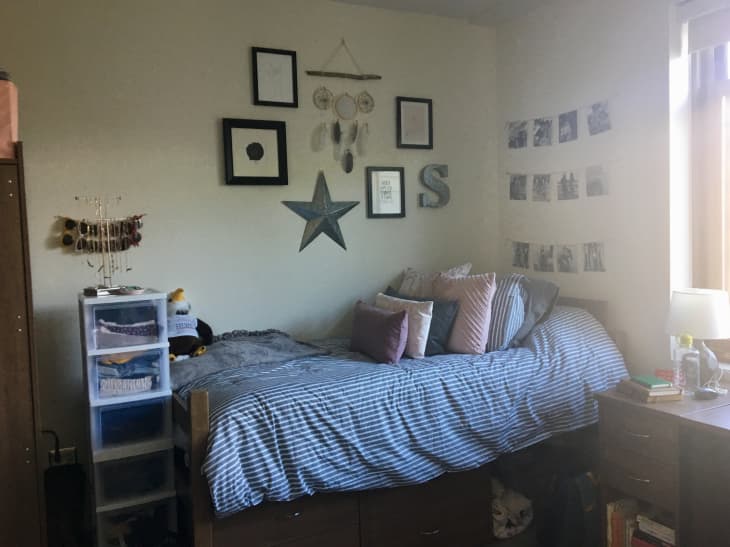 You know that ugh feeling when late afternoon rolls around after a long day and it's time to start preparing dinner? Yeah, me too. I love cooking, but life is busy and bustling, and sometimes I just want to sit down to dinner without having to do all that work. Which is why, when I found Anyday, my workweek evenings became a whole lot simpler. The elegant, frosted glass pieces are made to cook with the simple press of a microwave button (a game changer in this summer heat — no need to turn on the oven!). Even though in the past I'd usually turn up my nose at the thought of using a — gasp! — microwave to whip up a meal, these handy and chic dishes are now a non-negotiable in my kitchen.
Follow Topics for more like this
Follow for more stories like this
When I heard about Anyday's most recent launch, The College Dorm Set, I had to share it with you, our AT community. College food is known to be, well, sub-par (to be polite), and normally not much can be done to rectify that situation in a dorm room. That's where Anyday comes in.
The four-piece set totally revolutionizes dorm dinners by allowing students (or faculty! or anyone!) to make their own meals without a kitchen. All you need is a microwave, and you'll be cheffin' it up in no time. The air-tight, leak-proof, dishwasher- and freezer-safe pieces transform the microwave from a place for heating up leftovers and making popcorn into an appliance in which you can actually cook a meal. From teriyaki veggies and chicken to perfectly poached eggs (who's saying you can't use these things for every meal?), just throw the ingredients into the dish, cover it with the secure glass and stainless steel (and, of course, microwave-safe) lid, and press Start. Anyday even has a recipe section on its website if you need a little inspo.
The brilliant design of these containers locks steam and moisture into the dish while the microwave acts sort of like a Dutch oven to make sure your food is juicy, full of flavor, and the perfect texture. When you're done cooking, the pieces make for gorgeous serveware and perfect leftover storage. They're stackable, and the lids provide flat surfaces that make organizing small dorm fridges super easy.
If you're reading this post with a tinge of jealousy as a post-college home cook, I hear you — I wish I had these things back in the dorm days, too! But nothing's stopping you from getting the set for yourself. In fact, it's on sale right now, which is all the more reason to buy. Complete with one deep medium dish, one shallow medium dish, and two small dishes, this set is a time-saving dream, whether you're cramming for an exam or getting home late after a busy work day.

Buy: The College Dorm Set, $90 (normally $95)