6 Bad Renter Habits You Should Quit Right Now
We independently select these products—if you buy from one of our links, we may earn a commission. All prices were accurate at the time of publishing.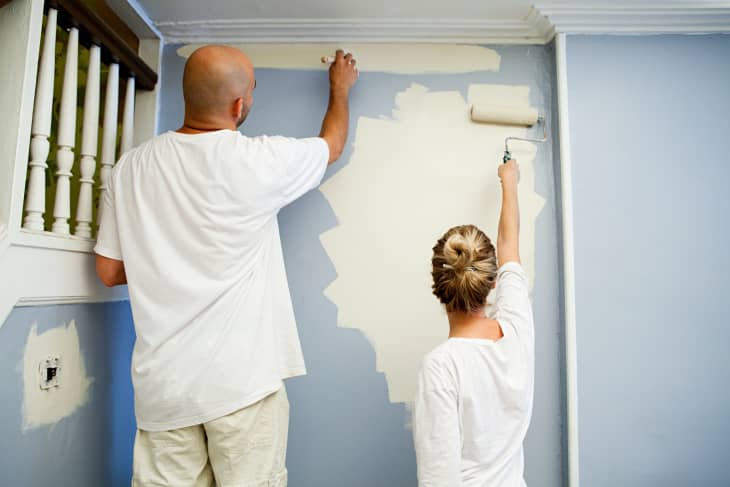 Whether buying a home is out of the question, you're just trying to save some money, or you flat-out prefer it, renting (versus buying) is the preferred housing arrangement for an ever-growing number of people.
Follow Topics for more like this
Follow for more stories like this
Of course, if saving cash is on your mind, then making sure you get your security deposit back at the end of your lease should be a top priority. Don't punch the walls, smash the windows, or burn the place down, and you should be okay, right?
Not necessarily. Renters have many bad habits that create damage or other issues in their homes without them even knowing it. And it can cost them big time.
We spoke to experts in the areas of rentals and property management to get their feedback on behaviors that renters need to quit right now—or else.
Everyone knows that, if you paint the walls of your rental unit, you need to paint them back to the original color before you move out.
But if you don't do a good enough job, it could cost you. For example, if your old paint color is peeking through your new paint job, the landlord could ding you, says Brian Hourigan, professional development and leasing manager for BOND New York.
"Don't paint your walls especially dark colors, which will take more coats to cover them later, if you can avoid it, and prime white over your color before adding a finish coat," he suggests.
Most people assume that if the unit is clean and damage-free, they're in the clear, says broker Michael Crespo, president of Citadel Property Management Corp. However, if a tenant doesn't fully empty the unit of all their personal belongings, that will incur a fee.
"One of the most common things and the number one bad habit we see tenants doing is leaving items behind that need to be removed and hauled away," he says. "Tenants sometimes can be surprised to find out that they will end up getting charged not for damage but for the items that they leave in the unit that needed to be cleared and hauled."
So do your due diligence and take your stuff with you or get rid of it. Keep this rule in mind: Try to leave the unit exactly as you found it when you moved in. 
Not thoroughly cleaning the carpet
To minimize noise for tenants below, most leases stipulate that units be 80 percent covered in carpet, says Melissa Leifer, an agent at Keller Williams Tribeca. That means carpets are a big liability if renters mess them up.
While it seems obvious to clean up any stains before you move, she also warns that any sticky spots or residue on the carpet, even if colorless and odorless, could incur a fee. For example, if you spilled a bit of clear nail polish on the floor and it left a spot, that could cost you.
Try your best to clean the carpet, even renting a carpet steamer if necessary. It sounds like a pain but could save you money in the end.
Damaging the wall by mounting a TV
We all love the look of a wall-mounted flatscreen television, but you might want to skip it if you aren't too handy in the repair department. 
After you remove the TV and the mounting hardware from the wall, you need to properly spackle the holes, sand them, and then prime and paint them, or else you might be penalized for damaging the sheetrock, Hourigan says.
Seem like a hassle? Then consider displaying your TV on a stand instead and skip the mounting process altogether.
You might think that accidentally leaving a quart of milk or a container of takeout in the refrigerator wouldn't be a big deal to a landlord. But you'd be wrong.
"If you leave old, rotting, or smelly food in there, it could cost the landlord thousands of dollars to get rid of the smell," Leifer says.
Make sure to clean the fridge thoroughly and double-check right before you leave to ensure it's completely empty.
Damaging common spaces while moving
Hiring people to help you move may seem like a good idea, but, if you don't go with pros, it could cause problems. You may not realize it, but if your movers cause damage to the common areas of the building, such as the stairwell or floors, you will be responsible for the bill, Hourigan warns.
"Hire only licensed, insured, and bonded professional movers, regardless of whether your building requires them (as many do), and don't try to cut corners by asking your friend or a man with a van from Craigslist to move you in or out," he says. "In addition to being more careful, experienced, and trained, they'll stand behind their service and compensate you or the landlord if any property is damaged in the process of the move."