5 Things You Need to Do After Every Trip to Protect Yourself From Bed Bugs
We independently select these products—if you buy from one of our links, we may earn a commission. All prices were accurate at the time of publishing.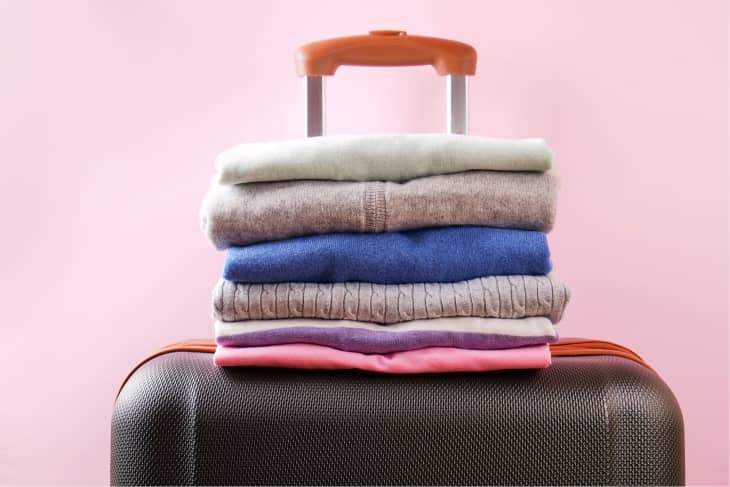 That's why it's important to know what steps you can take to prevent bed bugs from traveling back home with you. For help, we called on Timothy Wong, Technical Director at M & M Pest Control, an eco-friendly pest control company in New York City, to uncover some things you should do the moment you get home from a trip—any trip!—to protect yourself from bed bugs.
Follow Topics for more like this
Follow for more stories like this
1. Inspect your suitcases
Before you bring your luggage inside your home after a trip, Wong says to take a moment to examine for bed bugs. "Make sure to inspect your suitcases for dark spots or live bed bugs before bringing them into your home," he says.
2. Wash all the clothes in your suitcase immediately
"Transfer all clothing into a fabric laundry bag that you can unload (including the bag) directly into the washer and run at a high temperature," says Wong. "This will limit the possibility of any bed bugs or eggs falling out." (This is also just a great tip for getting into good laundry habits.)
Once you've washed your clothes and cleaned out your suitcases, Wong says the next step is to vacuum. "Vacuum your suitcases thoroughly to remove any bedbugs you might have killed with the rubbing alcohol (or hand steamer) before storing it away," he says. 
"To limit the risk of bed bug hitchhikers, keep your clothing inside sealed plastic bags while traveling," Wong says. "You can also store your entire suitcase inside a large plastic bag. While nothing is guaranteed to prevent bed bug exposure, this will greatly limit your chances of bringing them inside your home."