Real Life Closet Makeover: Katy's Walk-In Is Perfectly Pulled Together Now
Katy's walk-in closet had plenty of space. It was just poorly thought out and lacked the proper organizers for the job of keeping all their clothes, shoes and accessories in place. Katy moved a bunch of stuff around, and added in more variety to meet their different storage needs.
Trouble Spot #1: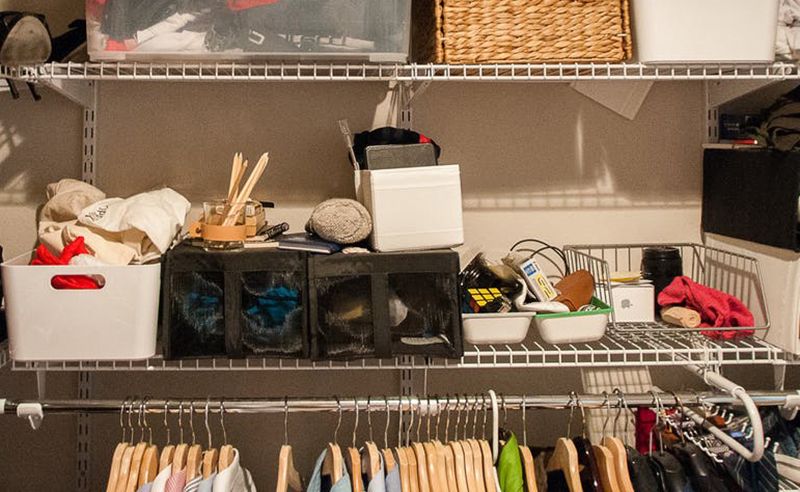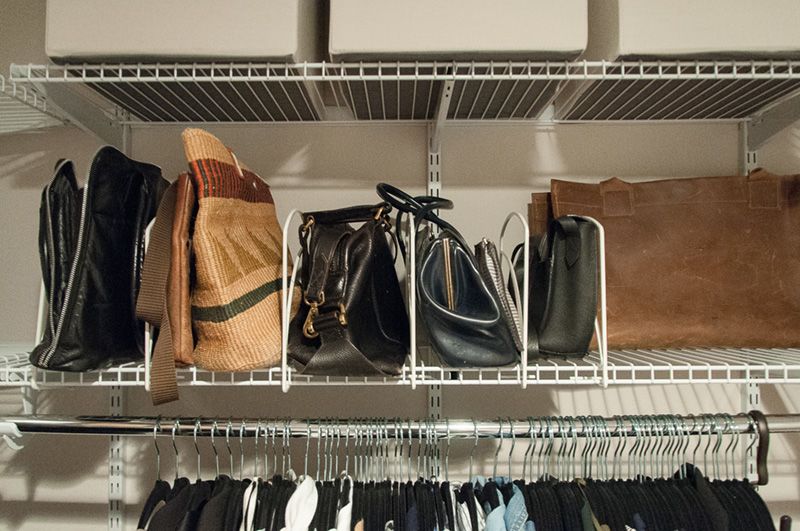 Katy wasn't making the best use of her upper shelves – when she stored shoes up there, the heels fell through the slots. Bags were hard to organized and flopped over on their sides. Now all her shoes are stored on the angled racks below, leaving room for storage bins up above. Added shelf dividers keep bags upright and visible. It's a much better use for the shelving.
Trouble Spot #2: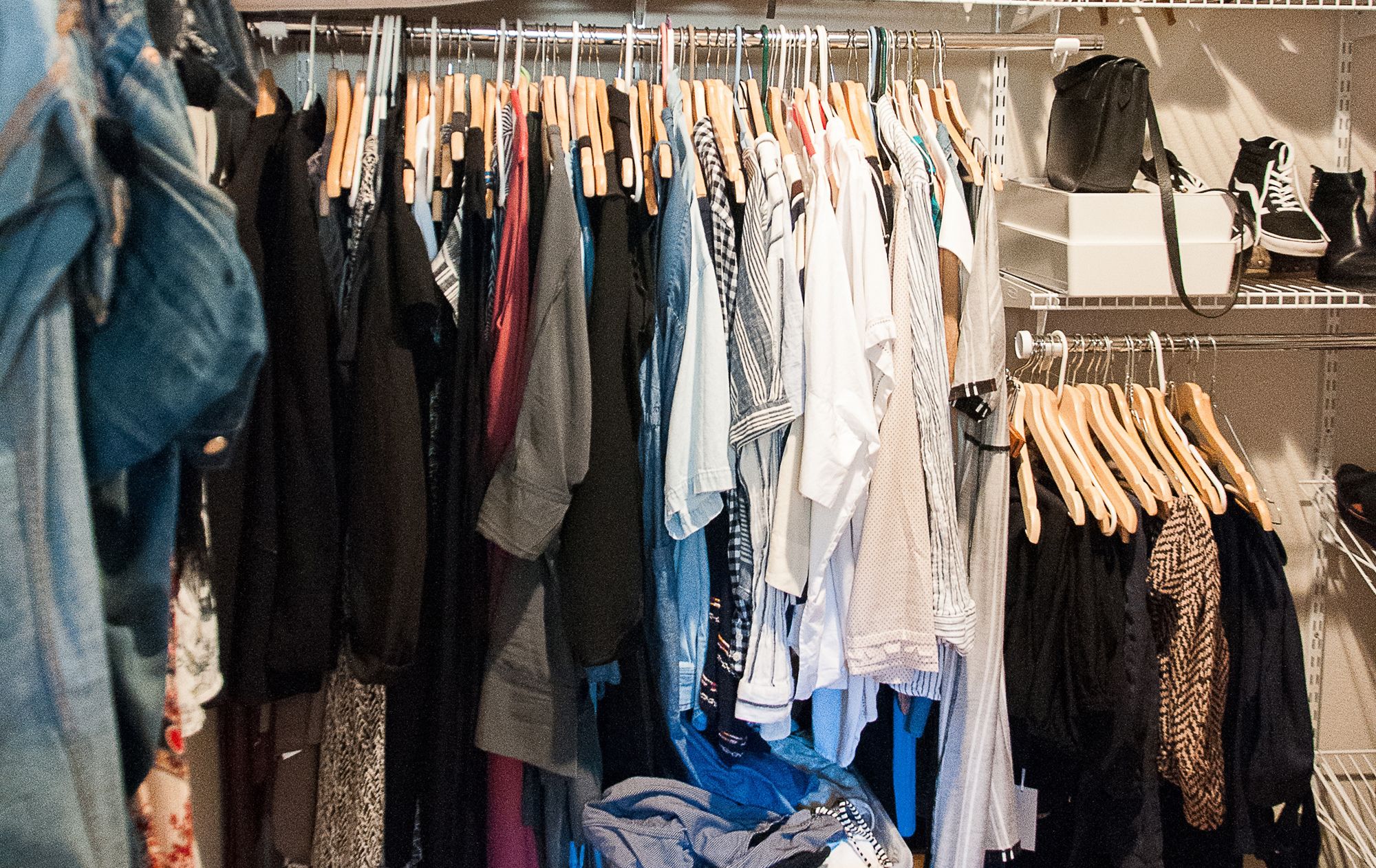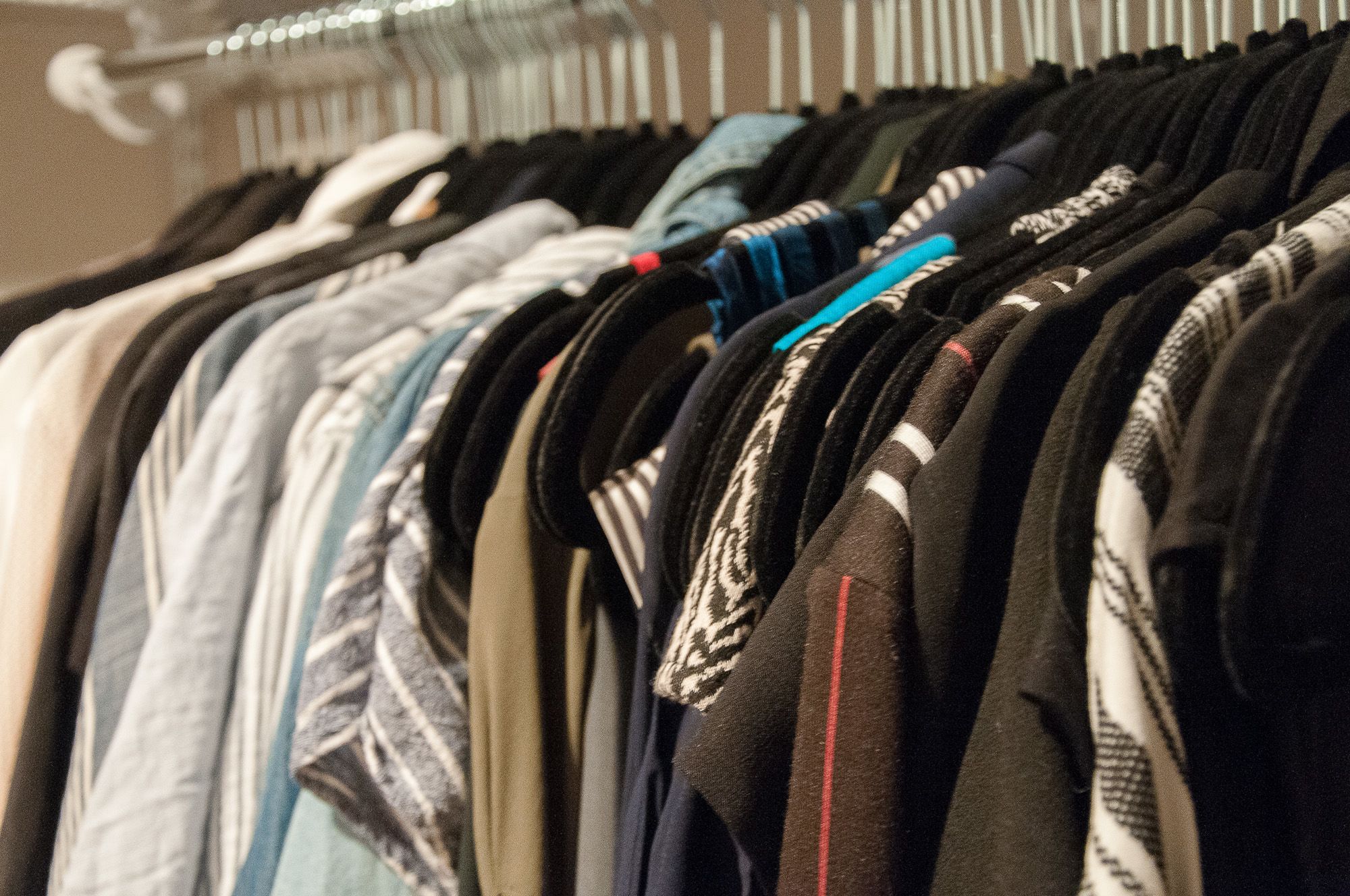 Before, all Katy's hangers were bulky and nothing stayed on them. The wood was too slippery! She'd also throw in plastic and wire ones from time to time, creating a hodge podge of hangers that didn't look great. The new slim velvet ones take up less space AND look much, much better all together.
Trouble Spot #3: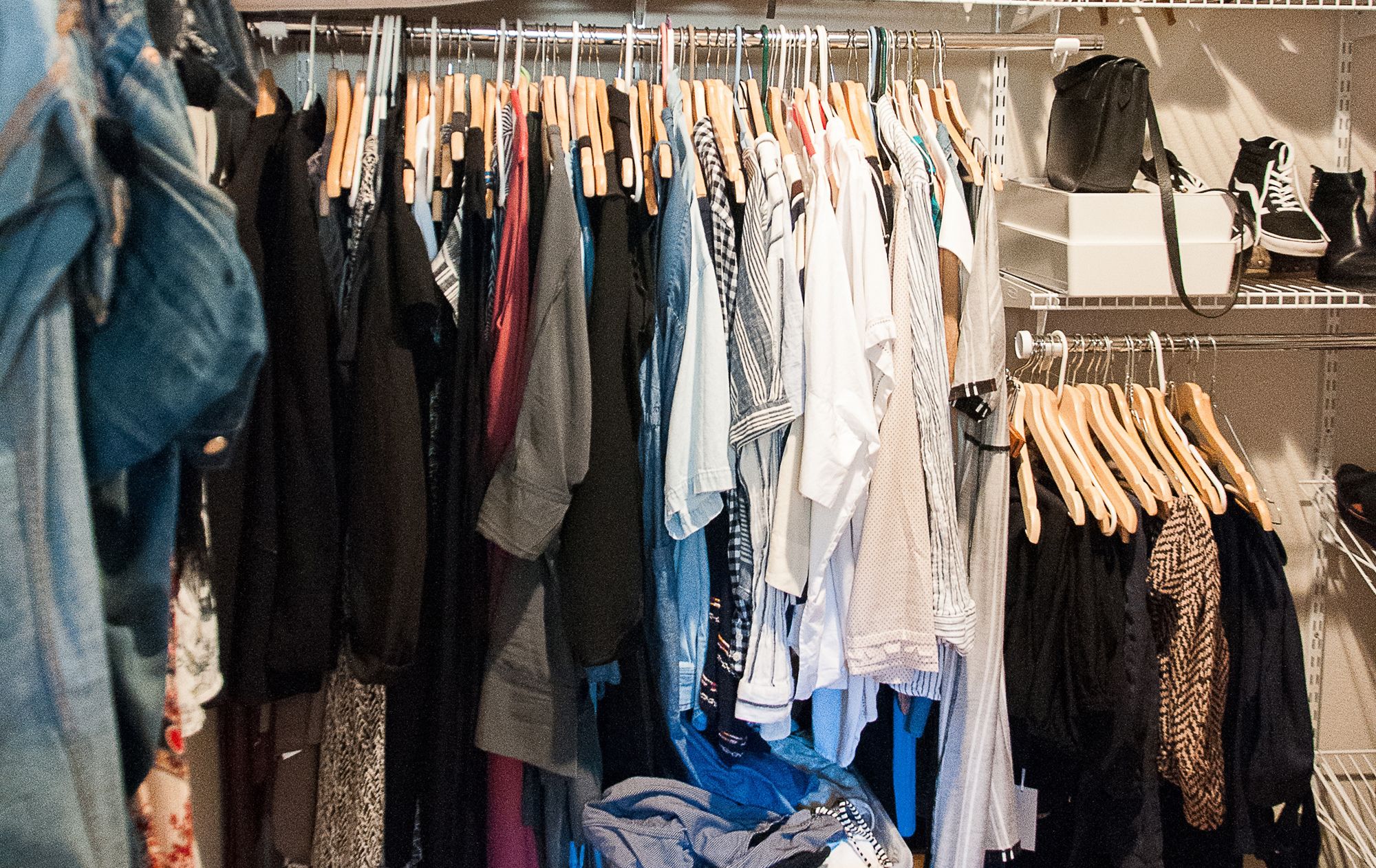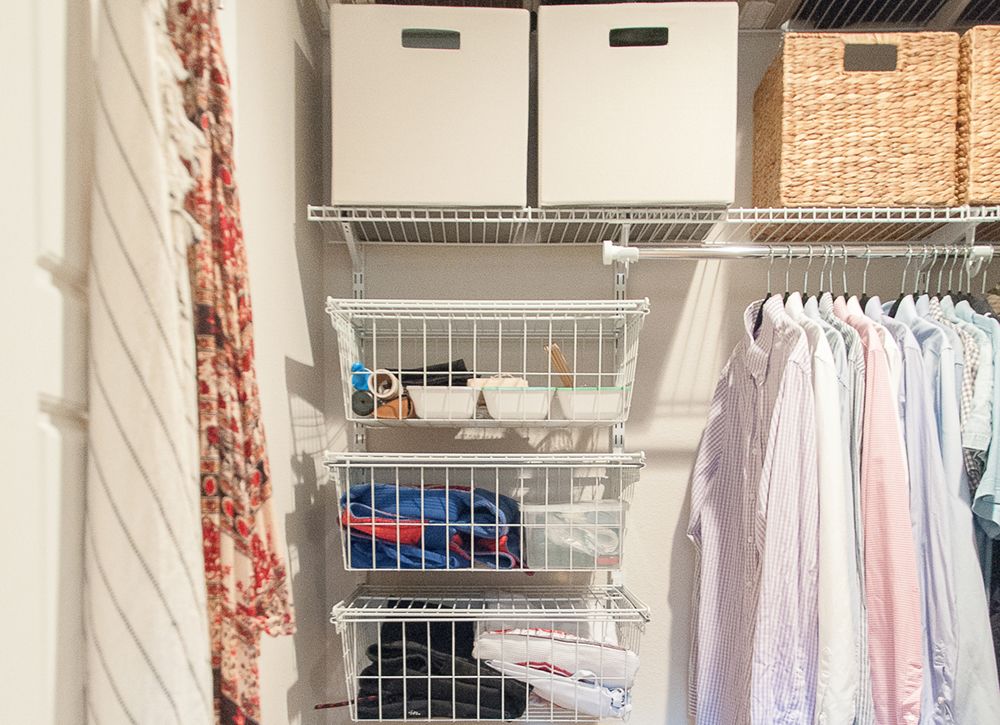 In the old closet, there was definitely no place for small accessories, which Katy and her husband have lots of: little tools and electronics for him, jewelry for her. Instead everything was placed loosely on the shelves, where they could easily get lost. Added pull-out shelves now keep stuff contained, and storage bins keep lots of little stuff hidden.
How much stuff did you get rid of? I purged four large Amazon boxes full of clothes, shoes, bags and scarves! I even had one box full of wooden hangers.
What was the hardest thing about this whole process? Reconfiguring the already existing shelving system was complicated. Without taking it all down and re drilling holes, it was tricky figuring out how to maneuver everything around.
What's your new favorite thing about the closet? It feels like a whole new closet! The organization feels more efficient, and it's nice to have everything compartmentalized so that we can find things easily. Switching up our sides was a good choice - the shoe racks work much better for me!
If your new closet was a living breathing person (celebrity or otherwise), who would it be and why? I feel like our closet is the Robert Downey, Jr. of closets; it was promising at first, went through a pretty ugly rough patch, but came out the other side a new closet that functions on all levels!
---
Katy's Closet Cleanup: Watch The Makeover:
---
Take the Full Closet Tour Now!
Resources
Any juicy tips you'd like to share with readers about the whole process? Make sure to have a game plan first: that really helps going in! I think most of the time we sort of impulsively decide to organize closets, and it looks nice to a short while, but slowly falls apart. Find a organizational plan for your closet that is sustainable and that makes sense based on your daily dressing needs.
Apartment Therapy supports our readers with carefully chosen product recommendations to improve life at home. You support us through our independently chosen links, many of which earn us a commission.