Move Over, Gray: "Boring"Beige is Back, and It's Better Than Ever
We independently select these products—if you buy from one of our links, we may earn a commission. All prices were accurate at the time of publishing.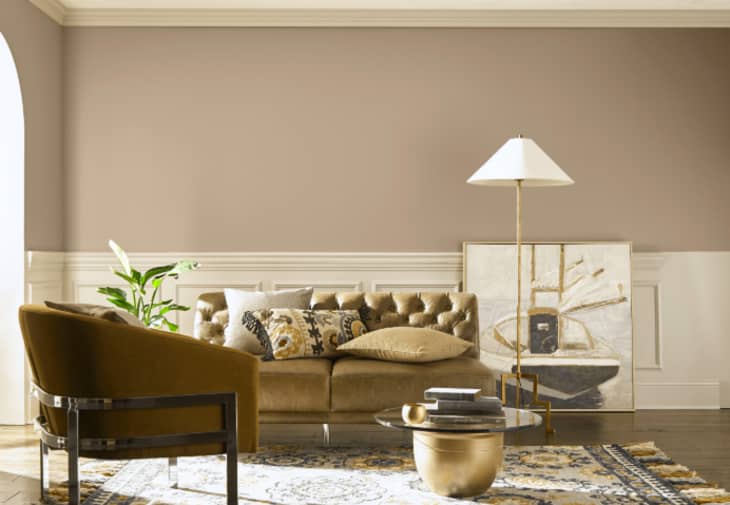 I'm just going to call it like it was: Most of the builder grade beiges of the 2000's were bland, boring, and frankly… a little ugly. For the past decade or so, cool grays and crisp whites have dominated the world of neutrals, but these colors might actually be on the outs, at least if Apartment Therapy's annual designer survey — and 1st Dibs' trend report — are any indications. Beige has been patiently waiting on the sidelines, and for 2023, it's back as the choice designer neutral, and I couldn't be more excited for its second time in the sun.
Follow Topics for more like this
Follow for more stories like this
For one, there's a much wider array of tones available, from pale creamy lattes to deep chocolatey beiges. If rich colors are more your thing, think velvety caramels or sun-kissed tan beiges. The spectrum of beiges is so huge that I'm willing to bet even the most skeptical can find a shade that speaks to them.
Perhaps the best thing about this often underrated neutral is its do-it-all superpower — incredibly versatile, it literally works with nearly every other color of the rainbow. Beige doesn't stop there though; it's a chameleon that can morph to fit with almost every finish you can think of, too: metals, stones, woods, different types of fabrics… the list goes on. Glam it up (hello, beige and gold mixed with marble), or opt for a modern neutral look with a timeless beige, black, and white combo.
You may be thinking white can do all this, and you're not wrong. Beige has yet another trick up its sleeve though, which (quite literally) leaves white out in the cold: warmth. Post-2020, the desire to make homes more inviting is greater than ever. That's a big part of why earthy, beige-based neutrals are back. Nothing says cozy quite like beige; being enveloped in the right shade of soothing beige can feel like a warm hug. It's also a great choice for furniture and furnishings that will never go out of style and can be a great canvas for more colorful textiles, art, and decorative details.
This piece is part of Trend Month, our recap of the buzziest designs, decor, and more from 2022 — and what to expect in 2023. Head on over here to see it all!