This Is the One Book You Should Read in January
We independently select these products—if you buy from one of our links, we may earn a commission. All prices were accurate at the time of publishing.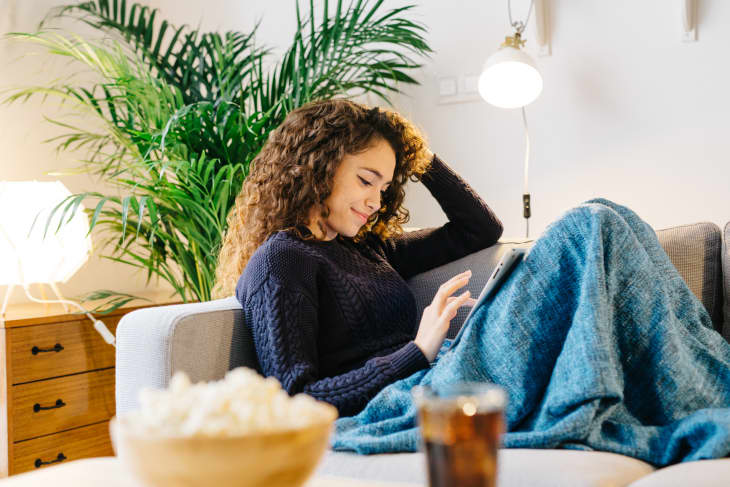 Whether you're finishing up a book or deciding on what world to dive into next, it's officially 2022, meaning it's time for a new year full of new reads. If you're feeling overwhelmed about the combination of future reading possibilities paired with your already too long "to be read" list, check out this guide to help you create your perfect reading list this year.
Follow Topics for more like this
Follow for more stories like this
One forthcoming release you may want to add to your list: Xochitl Gonzalez's debut "Olga Dies Dreaming."
The novel follows Olga Acevedo, a status-driven wedding planner from Brooklyn who is grappling with a glittering career among Manhattan's elites and her Puerto Rican roots. With compelling and delightful prose, "Olga Dies Dreaming" is a meditation on family, immigration, drive, and the sweeping effects of colonialism. The novel is shaping up to be one of the buzziest books of 2022, with a Hulu pilot already in the works. 
Gonzalez's personal story behind the book makes "Olga Dies Dreaming" even better. Raised by her grandparents in Sunset Park, Brooklyn, the author became one of New York City's most sought-after celebrity wedding planners before turning 40, selling her business, and upending her life to attend the Iowa Writers' Workshop, where she wrote "Olga Dies Dreaming."
Here are some other noteworthy books debuting in January:
To Paradise by Hanya Yanagihara
"To Paradise" is Hanya Yanagihara's third novel and much-awaited follow-up to the brilliant and heart-wrenching "A Little Life," which won the 2015 Kirkus Prize in Fiction along with numerous other shortlist and finalist placements. Following three separate narratives set in 1893, 1993, and 2093, Yanagihara probes questions about fear and the limits of decency, the definition of family, how any notion of Utopia is by definition exclusionary, and the possibility that history may not be a story of progress but instead of ideals corrupted. 
"To Paradise" draws to mind strange, mind-boggling novels like "Cloud Atlas" by David Mitchell or Anthony Doerr's recently released "Cloud Cuckoo Land." (If this sounds up your alley, check out Sequoia Nagamatsu's "How High We Go in the Dark," which also debuted this month.) Buckle up and prepare for a stirring, genre-bending epic. 
Fiona and Jane by Jean Chen Ho
Told in the alternating viewpoints of two Taiwanese American women, Fiona and Jane, this debut from Jean Chen Ho is a tender, coming-of-age tale that will have you calling up your best friend. The collection of short stories follows the pair of women from childhood through early adulthood as they grow together, apart, and then together again. Chen Ho writes in a way where readers deeply feel for each of the women, seeing them as flawed and overtly human. "Fiona and Jane" is an intimate portrait of female friendship — the drama, the strength, the love — while also diving into themes of sexuality, mental health, immigration, secrets, and cultural identity.
Nikki May's thrilling debut has drawn comparisons to "Sex and the City" with a "Big Little Lies" twist. It follows three Anglo-Nigerian women living in London: Ronke, Simi, and Boo. They are the kind of long-time best friends some can only dream about having. But that close-knit spell is broken with Isobel's arrival, who seems to hold a grudge against the trio. As Isobel eases into their lives, cracks in Ronke, Simi, and Boo's friendship start to appear, making way for a gripping and consuming tale of deceit and betrayal. May subtly explores race and gender with vivid and exquisite prose, showing that she is a writer to watch.