5 Cities Where Millennials Are Actually Finding Those Mythical "Starter Homes"
We independently select these products—if you buy from one of our links, we may earn a commission. All prices were accurate at the time of publishing.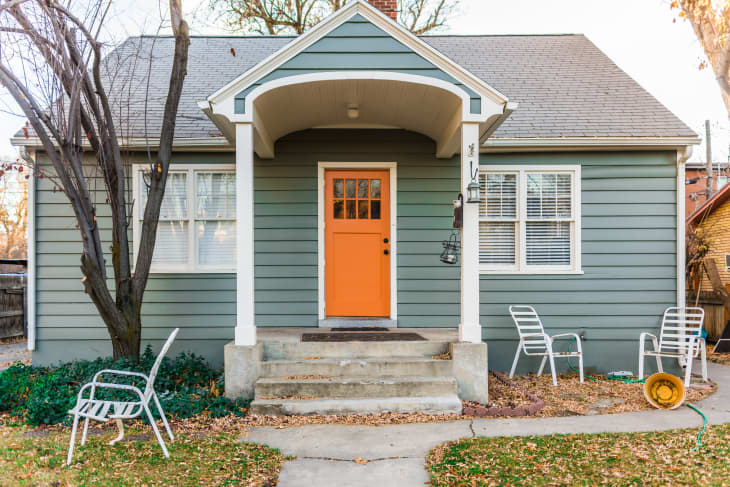 It's no surprise that the American housing market is pretty inhospitable to first-time homebuyers: Not only have available "starter homes" (the least expensive third of houses on the market) decreased by 23.2 percent in the past five years, these homes are also gaining value with incredible speed—57.3 percent over half a decade.
And while you might have heard that we're set to swing into a buyer's market soon (we are!), unfortunately things aren't going to get any easier for those poor millennials. According to a new analysis from Zillow, 45 million Americans are set to reach the typical age for first-time homebuyers (34 years old) in the next 10 years. It's great that these 30-somethings may finally have amassed enough savings for a down payment (ta-ta, student loans!) However, there are going to be millions of people who will do so at the same time, meaning there is going to be even more competition for these lower-priced properties.

So what does this all mean if you're starting to look for your first home? Three things: One—the number of homes in your price range is very small to begin with. Two—you probably don't have as much saved as you need to, as those homes you had in mind when you started to save up five years ago are probably too expensive for you now. Three—So many of your good pals are also looking for homes, so you're going to have to either fiercely compete with them for so-so homes, look at more expensive homes, or go back to saving.
Time to still stick with renting? Not so fast, says Skylar Olsen, director of economic research at Zillow. Doing so may actually make housing more expensive for everyone: "Buyers making the transition from renting to homeownership helps ease rental demand, which limits rent-price growth," Olsen says. "If this coming wave of buyers have to compete fiercely for homes to purchase, that could drive up rent prices as well as home values."

You'll find the strongest competition in places that have high home values, a limited supply of "starter homes," and a high number of competing "coming of age buyers." Places like this include California, with San Francisco, the Los Angeles-Long Beach-Anaheim area and Sacramento representing three of the top five most challenging cities for future millennial home buyers. However, it's equally as tough in other major cities, like Seattle, Washington; and Washington, D.C., which round out the top five most difficult places for millennials to buy a first home.
But markets aren't completely terrible for millennials everywhere: Look toward warmer climates for your best chance at finding the home of your dreams. In terms of "lower home values, strong appreciation forecasts, available supply, and a high share of listings with a price cut," Florida has plenty of space for home shopping, with Tampa, Orlando, and Miami-Fort Lauderdale representing three of the best cities for new millennial home buyers. If you don't want to bask in the Sunshine State, veer west: Las Vegas, Nevada; and Phoenix, Arizona, are the two other best cities to buy a first home.
More great Real Estate reads: